The delicious 'Mae Chedi Cooperative x Beanspire Coffee' coffee beans are now available in front of the Roots store. These unique beans hail from 'Mae Chedi' in Wiang Pa Pao, Chiang Rai, and our roaster team just can't get enough of them! Our team at Roots are incredibly excited to offer our customers this special and delicious cup.
We're thrilled about this for two reasons. Firstly, it's a new source of coffee cultivation and processing where Beanspire Coffee, a close friend of our roasting team and a coffee exporter, collaborated. Secondly, this coffee's outstanding quality and flavors have made it a standout in the world coffee market, capturing the hearts of prominent roasters in countries such as Japan, the UK, the Netherlands, Denmark, the USA, and Canada.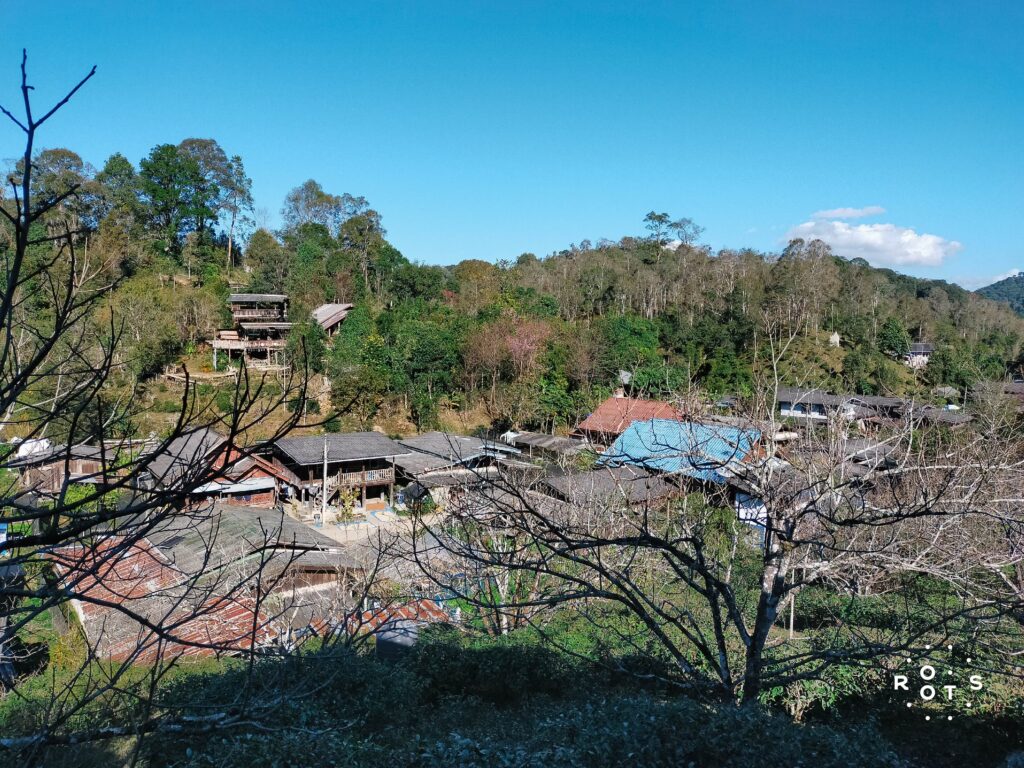 To learn more about the journey of this particular lot of coffee, we spoke to a key person familiar with it: Fuadi Pitsuwan. He shares the fascinating journey of how this Thai Specialty Coffee made its way into the global market.
GET TO KNOW 'MAE CHEDI,' A NEW COFFEE CULTIVATION DESTINATION
"Traditionally, the villagers of Mae Chedi grew tea for making pickled tea leaves. It wasn't until 2007 that they began cultivating coffee specifically for the global coffee market, making this planting area relatively new."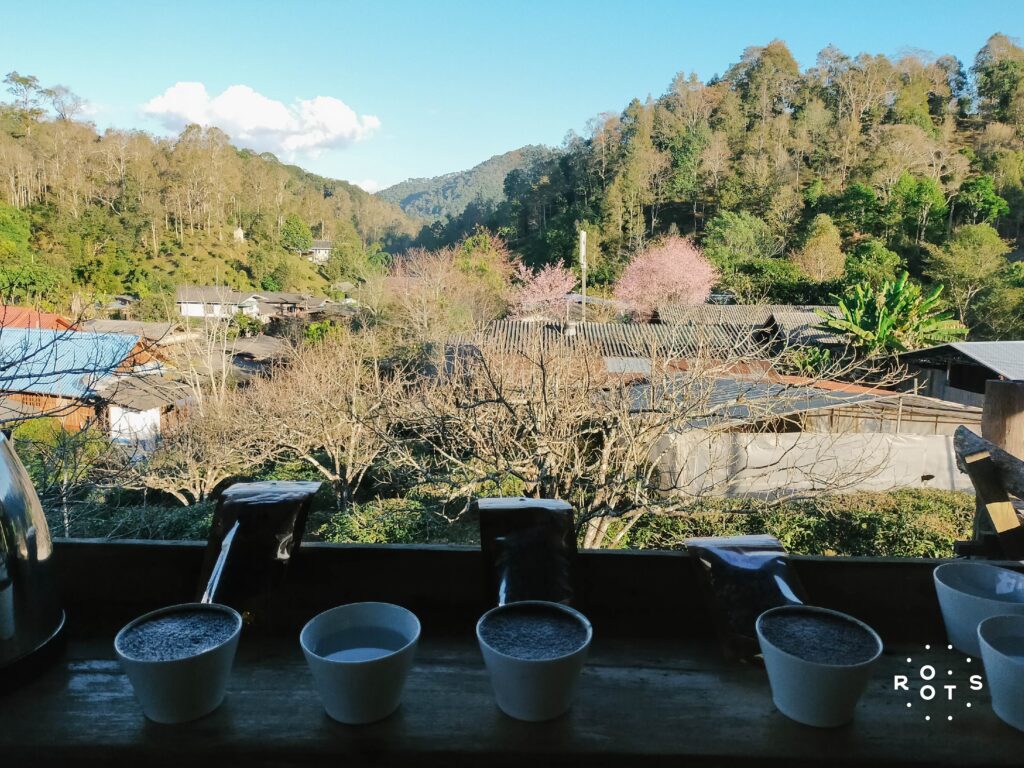 Fuadi and the villagers of Mae Chedi met for the first time during the COVID-19 pandemic crisis. This meeting was made possible through the introduction of คุณเจน กิตติรัตนไพบูลย์'s family, another essential member of Beanspire Coffee, who had already been collaborating with local farmers in Mae Chedi to produce tea.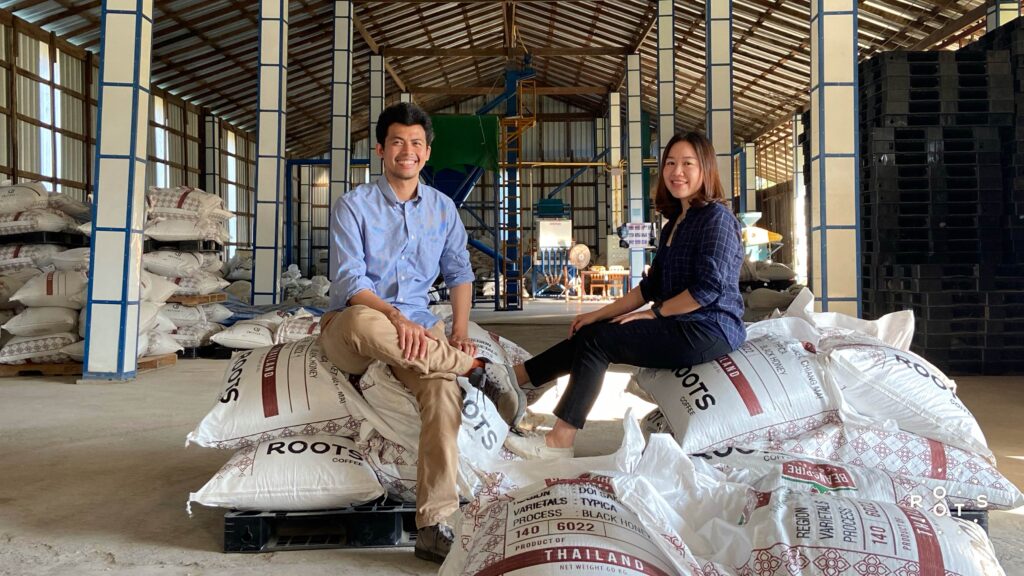 "During that time, the regular buyers of coffee from the villagers could not purchase it all as demand had decreased amidst the COVID-19 crisis. This presented us with a unique opportunity to try coffee from Mae Chedi. After trying the coffee for the first time, I was excited! It had a distinct, clean taste with a complexity that stood out. It was clear that the foundation of the coffee was of excellent quality, and there is significant potential for further exploration and refinement." The area between Chiang Mai and Chiang Rai has marked another significant milestone in the success of Beanspire Coffee's work.
"This year marks the third year of collaboration with the villagers, and while our processing efforts are comparatively minimal, the results are no less impressive. The local farmers expertly handle the coffee fermentation process, processing the coffee naturally as well as in other areas. We only provide some guidance on drying, harvesting, and processing. Our main job is to buy dried coffee cherries and select the best quality for our roasting plant."
ANAEROBIC FERMENTATION NATURAL COFFEE BEANS FROM 19 HOUSEHOLDS
Generally, Beanspire Coffee collaborates with coffee makers who purchase cherries from neighboring plantations and bring them together for processing before sending them to partner coffee mills. However, this coffee from Mae Chedi village is made differently.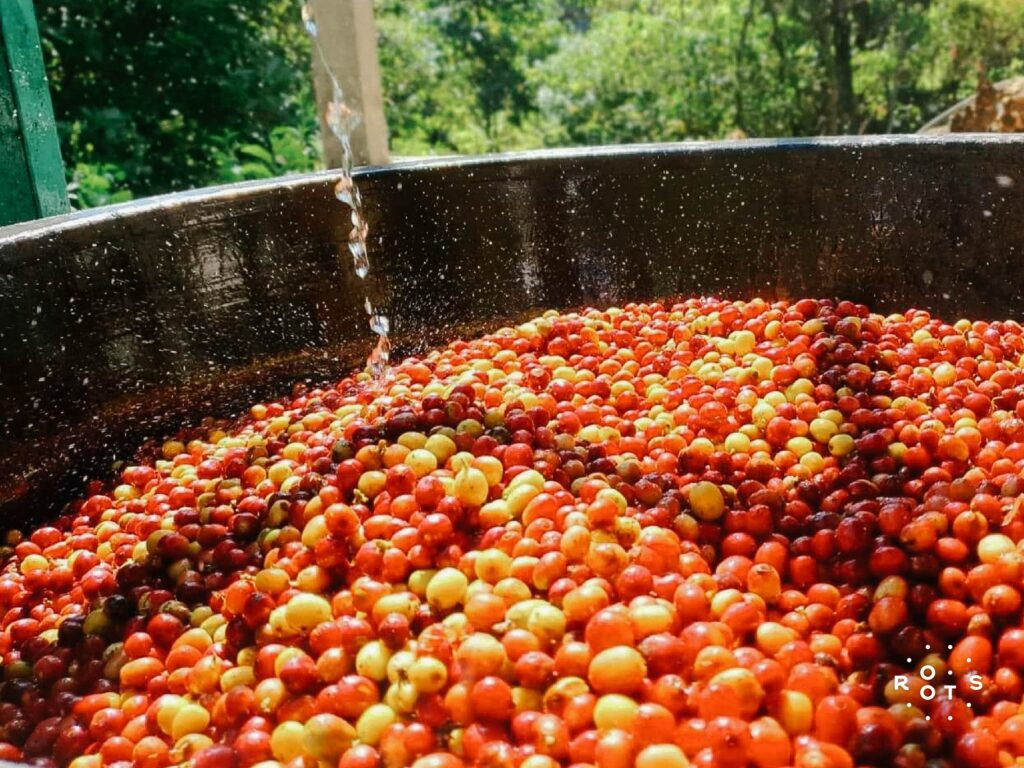 "What makes this coffee so unique is that it comes from 19 different households, each using their own Anaerobic Natural process that takes the same amount of time for fermentation. Every household makes a small batch because they are equipped with knowledge on coffee fermentation. After the processing, we carefully taste-test each batch to ensure its quality before blending them all together. Finally, we send the blended coffee to the mill."
THE (NOT SO) SECRET TRICK: A GOOD VARIETAL + A COFFEE PLANT THAT GROWS UNDER THE SHADE
Calling this coffee 'distinctive with exciting flavors' only partially captures the full extent of its unique and exceptional qualities. To really grasp why this coffee has gained such a global reputation, Fuadi takes us on a journey back to its roots. It's like unraveling a complex puzzle with a surprisingly simple answer.
"The coffee plants are grown in an 'under shade zone,' or under the shade of trees, creating a cooler microclimate that's beneficial for the growth of coffee trees. The absence of pests and the healthy growing conditions lead to good yields of high-quality coffee," Fuadi invites us to imagine the plantation.
"Regarding the coffee type, if we consider the time it was grown, it should be the Chiang Mai 80 variety that came to life during the Doi Suthep Royal Project (Forest Development Center). This coffee varietal was designed to have a decent flavor, a mix of Cartimor coffee and SL28, giving it a unique taste. It's the type heavily grown in Kenya, and when we sip it, you'll taste its unique characteristics."
"This coffee highlights the significance of having well-developed plantations and using quality coffee varieties. Once these two factors are in place, we can effortlessly create a delicious cup of coffee that stands out. The best part is that our coffee comes straight from the forest, and we don't use any chemicals. This approach gives the coffee a sweet and clean taste that you won't find anywhere else."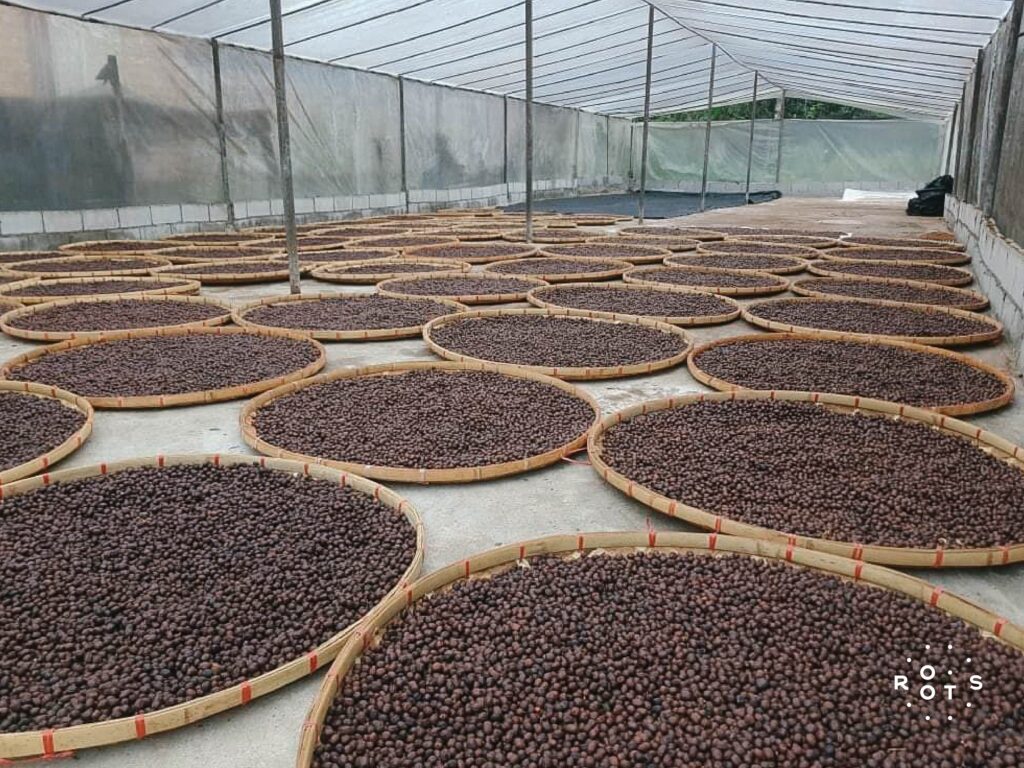 While we feel delighted about the success of this coffee in the global market, we asked Fuadi about the bigger picture – the future of Thai coffee. Achieving global recognition can also bring added pressure and expectations.
"To be honest, having such great coffee is a double-edged sword," Fuadi shared his exporter's perspective.
"Next year, people will expect the coffee to be as good as it is now, and that will make it difficult to sell regular or less special coffees. We can't always make such excellent coffee, and farmers don't have the luxury of choosing the best variety or planting areas. It's tough for them to produce great coffee, and so they have to work harder. We should value and appreciate their efforts," Fuadi explained.
This coffee's unique taste and origin story remind us of the diverse range of flavors that Thai coffee offers, whether simple or complex. At the heart of every cup of coffee are the intentions and hard work of the people who produced it.