Coffee and Matcha may appear to be two separate worlds, each with its own unique stories. However, when contemporary Matcha bar, MTCH (pronounced 'M-T-C-H') and Roots crossed paths at the 'Grab Your Flavor' project, it ignited an exciting opportunity to delve into uncharted territory. Together, we embarked on a creative journey, crafting a menu that harmoniously combines the essence of 'Japanese Matcha' and 'Thai Specialty Coffee!'
If you haven't heard of MTCH, it's time to discover its incredible charm! Not only are they a contemporary Matcha Bar that embraces customers from diverse backgrounds, but they go above and beyond to make sure that every element of their tea experience is curated through meticulous selection and daring experimentation. From handpicked tea leaves to refining brewing techniques and a memorable presentation, MTCH owes its success to the passion of its founders, Jew – Sorawit Phankasem and Ja-Ae – Chettida Netmukda, along with their dedicated behind-the-scenes team.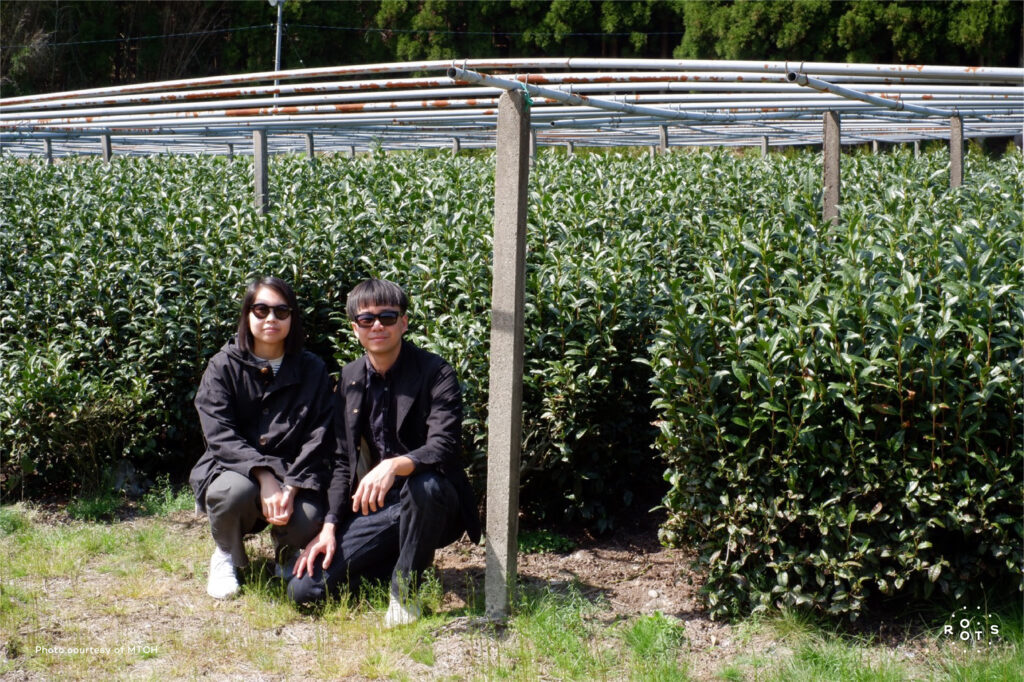 But that's not all! MTCH shares a profound belief that aligns perfectly with our values at Roots. One of these beliefs is the commitment to connect with local farmers. We fly to explore coffee plantations nestled in the picturesque landscapes of Northern Thailand while MTCH soars through the sky to meet Matcha farmers in provinces across Japan. Listening to their captivating stories of tea plantations always leaves us yearning for more!

While hearing stories about tea people from coffee people may give you some insight, there's nothing quite like listening to them firsthand. So, let's dive into an intimate conversation between Roots and Jew, one of the founders of MTCH, to truly understand the essence of MTCH!
JAPANESE MATCHA IS AN INGREDIENT THAT ORIGINATES FROM A DISTANT SOURCE. WHAT ARE YOUR REASONS FOR WANTING TO CONNECT WITH LOCAL TEA FARMERS PERSONALLY?
When it comes to producing Matcha, many important factors are involved, from cultivation techniques, soil preparation, fertilizer usage, and farm management practices unique to each tea farm. While ordering and importing Matcha that tastes good is convenient, we value the opportunity to witness the process firsthand. By doing so, we can truly understand and appreciate the authentic deliciousness of Matcha and gain insights into the craftsmanship of the producers.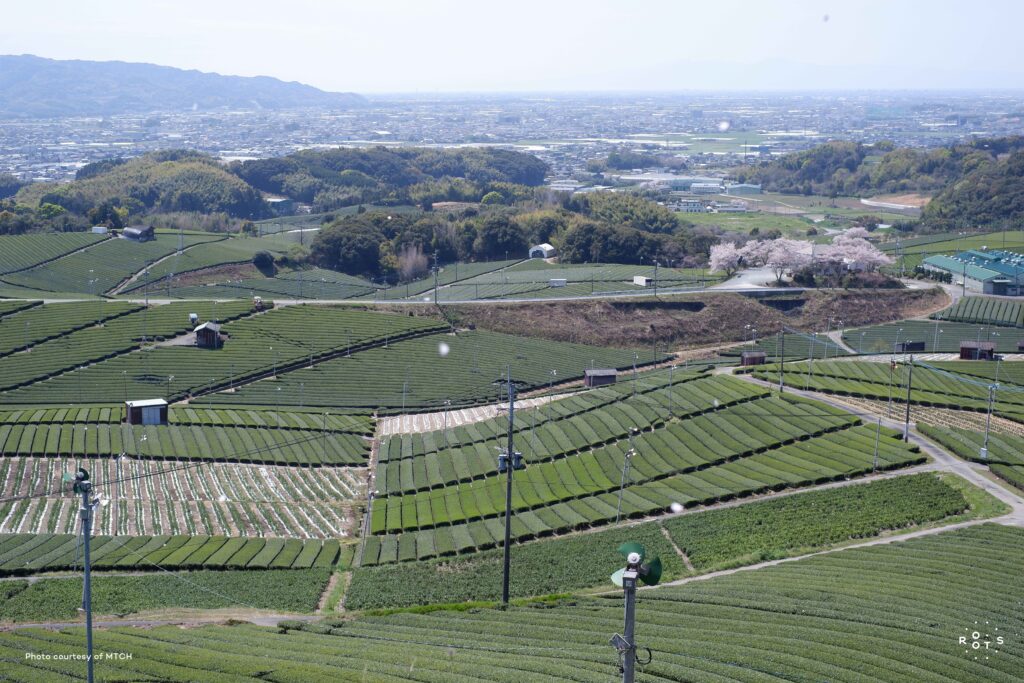 We also love exploring new techniques that give us fresh perspectives. It's fascinating how each year brings its own surprises, even with the same tea variety, thanks to factors like the weather. Take last year, for example. The scorching hot weather made the tea leaves mature faster, resulting in a subtle flavor. As tea brewers, we saw this as a chance to get creative. We adjusted our brewing methods to bring out the best in that unique tea and proudly served it to our customers!
WHAT DO YOU DO WHEN YOU VISIT TEA PLANTATIONS IN JAPAN TO DEEPEN YOUR UNDERSTANDING OF EACH TYPE OF TEA?
When we visit tea plantations in Japan, we immerse ourselves in the changing seasons and explore the delightful array of tea varieties. Japan boasts diverse tea-growing regions, each with its own specialty to be proud of. It's fascinating how each season unveils a unique experience. In winter, we witness the careful process of preparing fertilizers, setting the stage for thriving tea plants. Come March, an important step begins as the tea leaves are carefully covered. This step is crucial because it ensures the development of flavorful tea leaves protected from excessive sunlight. As the tea plants flourish, they absorb nutrients, cultivating a pleasant sweetness and savory umami notes. The hardworking farmers dedicate their utmost efforts during this period. And in May, it's time for the long-awaited tea leaf harvest. Employing precise harvesting techniques becomes essential, as they directly influence the tea's yield and future growth.
After the tea leaves are picked, what happens next is crucial. They go through processing, similar to how coffee cherries are handled. However, the range of tea processing techniques may not be as extensive. The key focus is on preserving the quality of the powdered tea. Matcha is finely ground tea leaves, and every manufacturing facility that buys leaves from farmers and processes them employs different methods. Some stick to traditional practices passed down through generations, while others conduct their own research in dedicated labs. It's essential for us to understand these factors so that we can explain them to our customers!
AS A MATCHA BREWER SERVING THAI PEOPLE, WHAT STORIES OR INFORMATION DO YOU SHARE WITH THEM TO ENHANCE THEIR EXPERIENCE?
Last year, we actually took the tea they gave us, brought it back to our shop, and brewed it with milk so they could try it. In Thailand, we enjoy our Matcha as Matcha milk tea, which is different from how they do it in Japan. The flavors are like night and day. It often surprises Matcha producers to see us brewing their tea with such rich milk. In Japanese culture, Matcha is prepared and savored in a tea ceremony accompanied by Japanese sweets, so they found it delightful to experience Matcha the 'Thai' way!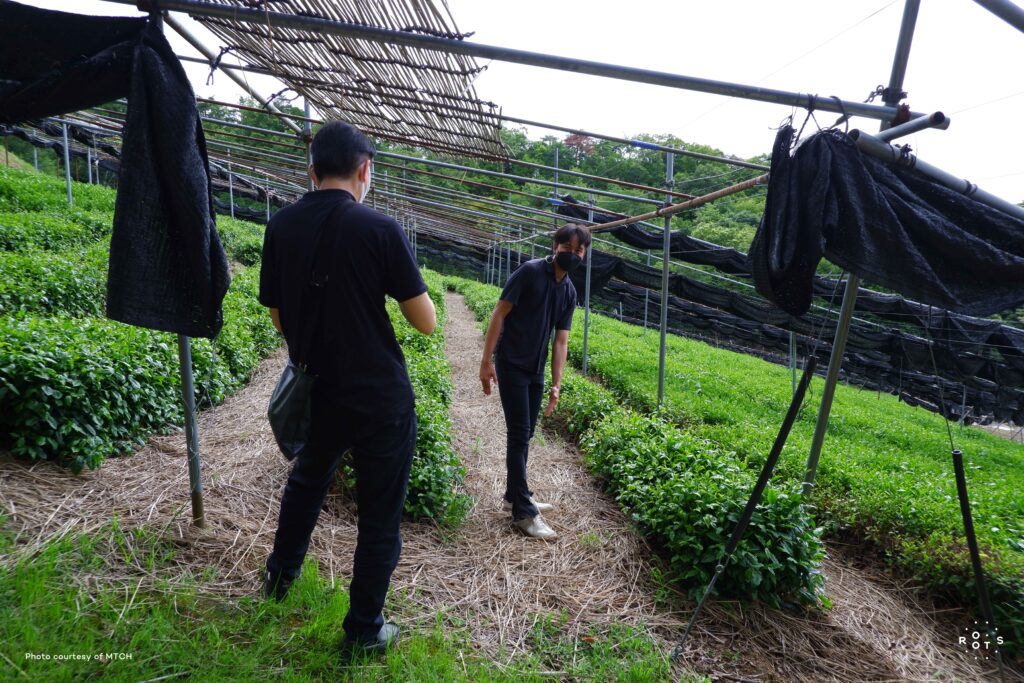 When they see how Thai people enjoy their tea and our preferences, they'll better understand the type of tea we enjoy! We can provide them with specific requirements for future batches and production or request modifications to align with our needs. We love that this is a collaborative effort because we can actively contribute our ideas.
HOW MANY DIFFERENT TYPES OF TEA DO YOU OFFER CUSTOMERS AT YOUR SHOP?
We have a wide selection of teas that keep rotating. Right now, we offer approximately 20 different types of tea for our customers to choose from. However, if we consider our entire inventory, we have around 60 different varieties of tea available.
CONSIDERING ITS ORIGIN, WHAT ARE THE RECOMMENDED PREPARATION METHODS FOR ENJOYING MATCHA AT HOME?
When it comes to brewing Japanese tea, there's a language barrier that makes it challenging for new ideas to develop, unlike in the coffee industry. We don't follow a specific brewing recipe. Instead, our knowledge is mainly based on personal experiences and tasting. Sometimes, brewing techniques are associated with specific tea ceremony rituals, and whether we see them as interconnected can vary.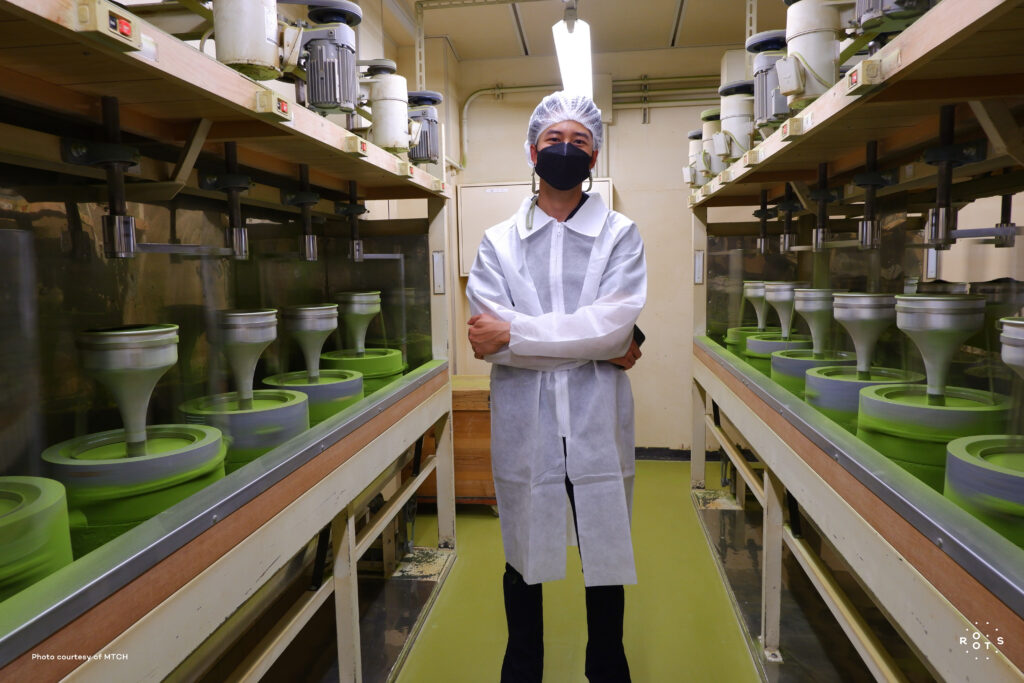 Certain teas have a delightful sweetness and intense umami taste. We use two water temperatures for brewing because we believe that water at different temperatures extracts different flavors. This method creates a delicious brew that we enjoy! However, some argue it goes against tradition and shouldn't be practiced. Yet, if we dig deeper, there's a reason for brewing tea with hot water. Water quality was often poor in the past, so boiling it was necessary before use. There is little documented information available regarding new brewing techniques, so we rely on our own experiments and exploration to uncover new insights.
IS IT FAIR TO SAY THAT THE BREWING METHOD YOU SELECTED FOR YOUR CUSTOMERS IS THE BEST APPROACH FOR THAT PARTICULAR TYPE OF TEA?
Our brewing method brings us the most happiness when presenting it to our customers. It's difficult to tell if it's the absolute best method since personal preferences play a role, and there are various ways to prepare tea with milk. Here's what we do: Let's say we have created 4 distinct brewing techniques for a particular type of tea. We gather as a team and try all four methods, and then we discuss which approach delivers the best results and brainstorm ways to further enhance the flavor. If we make significant adjustments and find that the unique flavor characteristics have diminished, we don't feel the need to present an overly intense profile. Instead, we focus on creating an enchanting and delicious experience for our customers.
WHAT SPECIFICALLY CAPTIVATES YOU ABOUT MATCHA?
It's difficult to put into words (laughs), but I'm incredibly happy in this job. I have the opportunity to connect with customers who visit our shop, and their positive feedback is truly rewarding. We've also had exciting conversations that we haven't had before. In the past, most customers would order a "matcha latte" or a "plain matcha without milk and sugar." However, our market has evolved, and it's turned into "one matcha latte with nutty notes, could you please recommend?" Our customers now have a deeper understanding of the variety of matcha flavors and characteristics. If you want something nutty, we have a variety of nutty notes – green bean, roasted, and some with hints of peanuts or hazelnut! Our main goal is to help customers develop a deeper understanding and appreciation for matcha, and it's this desire that keeps me motivated and inspired to continue my work!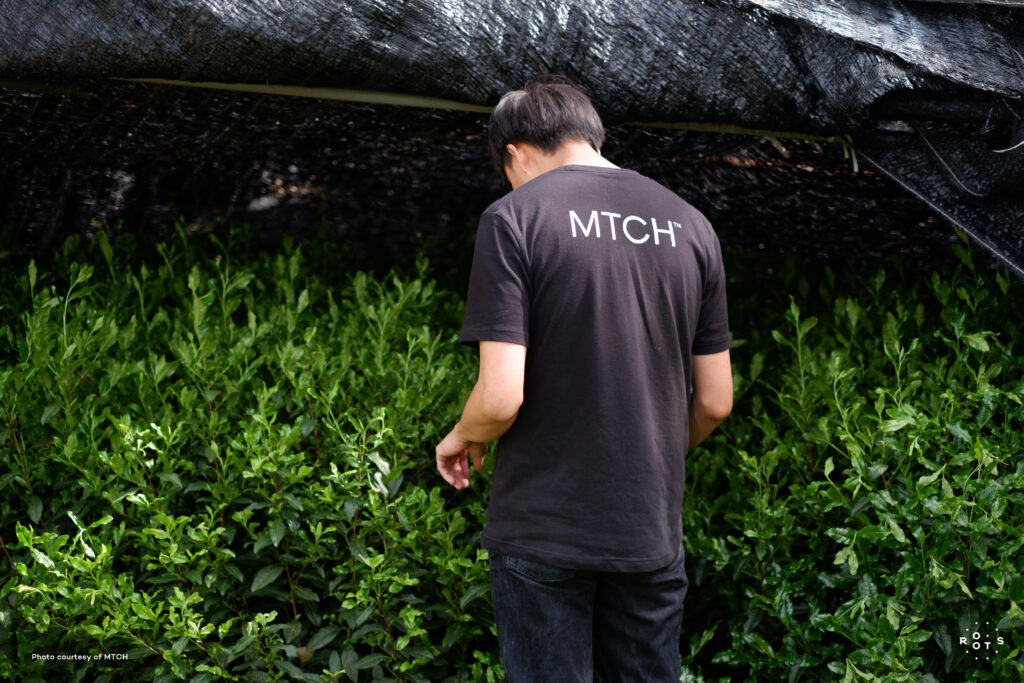 WHAT'S THE NEXT GOAL FOR MTCH?
Our main focus remains unchanged, and we want to make it even clearer and more defined. As our brand gains more recognition, people naturally expect high quality in all the services a café should offer. So, we're all about consistently delivering exceptional experiences in those areas. It's not just about fulfilling our desires or selling whatever we want. We place great importance on our brand's image and the service provided by our incredible staff. We're all about growing alongside our customers' expectations and making sure we meet them every step of the way.
Many people wonder about the career path in operating a tea shop and its ultimate destination. It's an important aspect we need to address for our team members because if we don't, the people we invest time in training might eventually move on. If this happens too much, the sustainability of the tea industry will be compromised. That's why we aim to nurture 'tea people' who will eventually explore tea plantations instead of us, and that's the direction we strive to develop.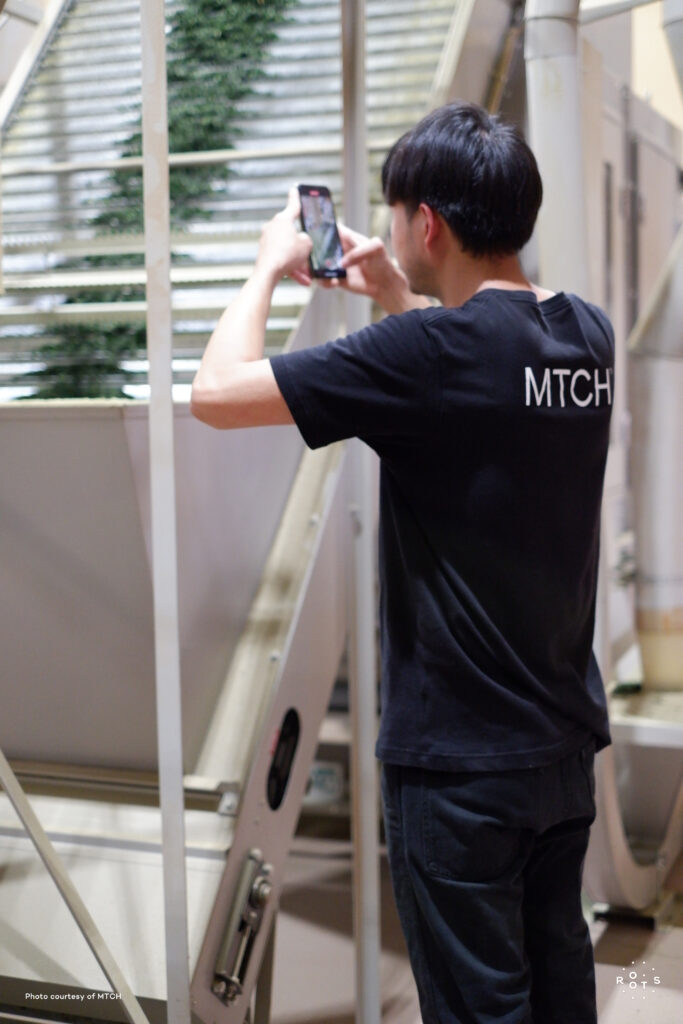 CAN YOU GIVE US THE SCOOP ON THE MATCHA MTCH FEATURED IN THE GRAB YOUR FLAVOR PROJECT?
The matcha we used for this project is a special blend of Okumidori and Yabukita tea. Okumidori is known for its stunning green color and bold flavor, while Yabukita is famous for its delightful fragrance. Both of these tea varieties are extremely popular in Japan, and approximately 70% of the tea produced in Japan comes from the hardworking farmers in Fukui Prefecture.
As for the taste of this blend, it has a slightly roasted and aromatic profile, with a creamy texture and a touch of cereal-like sweetness. It also pairs wonderfully well with Roots coffee, and it's relatively easy to work with, making it a great choice for creating a delicious cup of tea without the need for complex techniques.
HOW DO YOU FEEL ABOUT COLLABORATING WITH ROOTS ON THIS PROJECT?
Collaborating with Roots has been an inspiring experience because we see Roots as a role model in the industry. Just hearing the name 'Roots makes us happy, and we're also big fans of their coffee. Khun Korn (Roots Head Roaster & Green Buyer) is someone we are familiar with, so it makes communication between us effortless. When we had our first meeting, I brought a sketch of the menu, and Khun Korn shared his perspective on how to present matcha and coffee in a way that doesn't require mixing them together. Working on this task together has been both a thrilling and enjoyable challenge.
You can now experience the delicious results of the journey of 'Matcha from Japan' and 'Thai Specialty Coffee' starting today, June 18th, exclusively at Roots Sathorn and 111 Praditmanutham branches, as well as MTCH Asoke and Ari branches. You can also order via Grab for delivery!