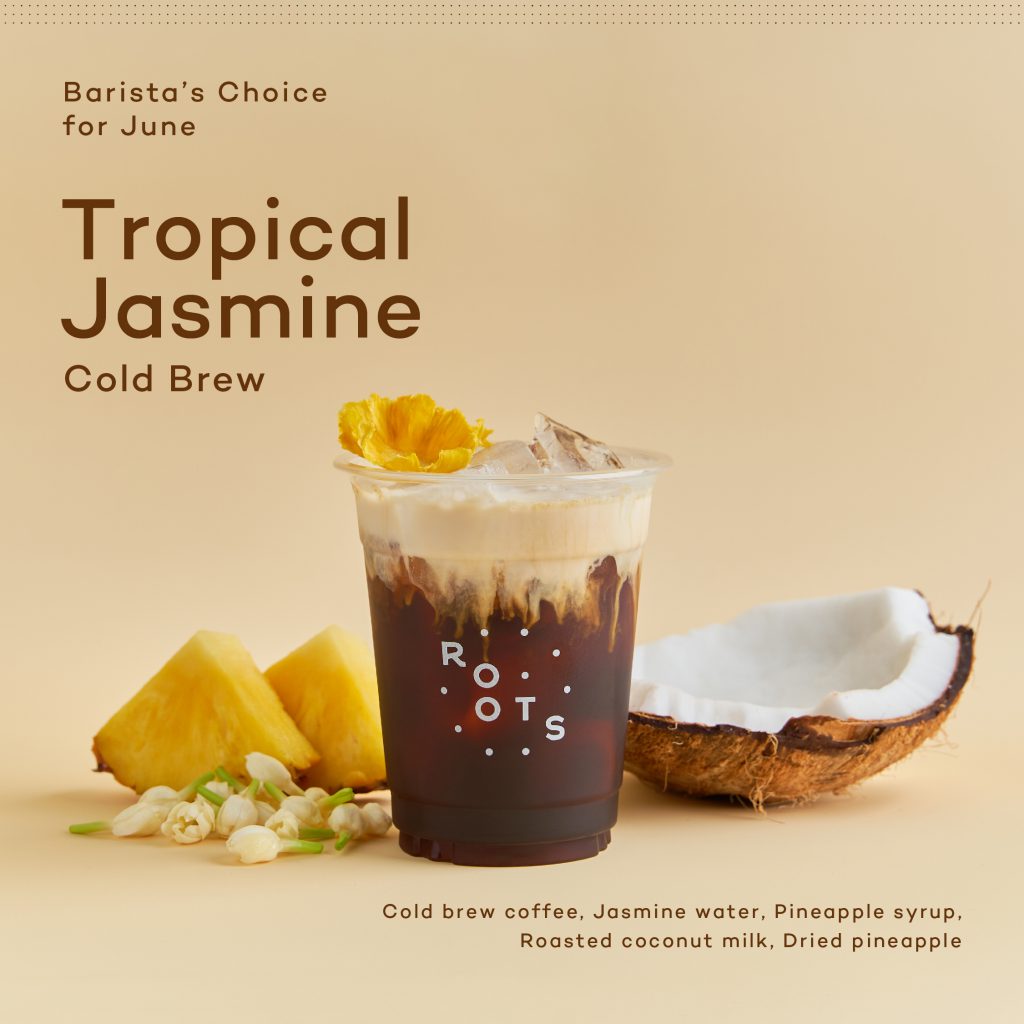 Meet the Barista's Choice for June: Tropical Jasmine Cold Brew! A refreshing drink to welcome the rainy season by Barista Nice.
Nice's inspiration differs from others because he was not influenced by her own experiences but rather from her imagination of how he wants the Cold Brew to taste, and chose ingredients to bring her vision to life.
Nice prefers coffee with floral notes and flavors of refreshing, tropical fruits – which made her think of jasmine! After finding organic jasmine flowers to use for the drink, he wanted to give the coffee a strong tropical fruit flavor, so he chose pineapple as another main ingredient. He creates jasmine and pineapple-infused milk combined with toasted coconut, creating a refreshing coffee with a lovely floral smell topped with soft coconut milk foam!
Sprinkled on top are dried, flower-like pineapples for even more exciting tropical fruit flavors! Get this must-try Cold Brew at all Roots branches, or order for delivery via all your favorite apps.