There are various species of plants around the world, and within each species there are also different varietals. For example, some varietals of durian includes Mhorn Thong, Chanee, Puangmanee or Kanyao. Each varietal has different flavors and characteristics, and coffee is no different. The most three commons coffee varietals are Arabica, Canephora and Liberica, which over time, have been further hybridized into thousands of sub-varietals. In this episode of Coffee Playground, Korn (our head roaster and green beens buyer) shares some of the interesting stories and history of four rare and renown coffee varietals; Typica, Java, Catimor and Syrina. These varietals are some of the many found at Kaleb Jordan's farm in Maneepruek village, Nan.
Typica
As one of the world's first discovered coffee varietals, Typica can be traced back to the birthplace of coffee — Ethiopia. This varietal then made its way to Port of Mokha (Yemen), Java (Indonesia), France, and finally the rest of the world. A sweet and clean cup is a common characteristic of this varietal.
Java
Java actually originated in Ethiopia where it was known as Abyssinia. Later, the Dutch introduced this coffee to Southeast Asian countries, including Indonesia. One of the islands that planted this coffee was Java, which became the namesake for this coffee. This Java has a complex taste and a fruity and floral aroma. Many have said that it is very similar to Gesha, one of the most exclusive coffees in the world.
Catimor
Catimor is a hybrid between Hibrido de Timor and Caturra. In 1975, the Royal Project and Department of Agriculture saw the potential of growing this varietal in Thailand so they developed Catimor to be more disease-resistant and easy to grow. With its success, Catimor is now the most grown varietal in Thailand. This coffee has a strong body with an intense flavor.
Syrina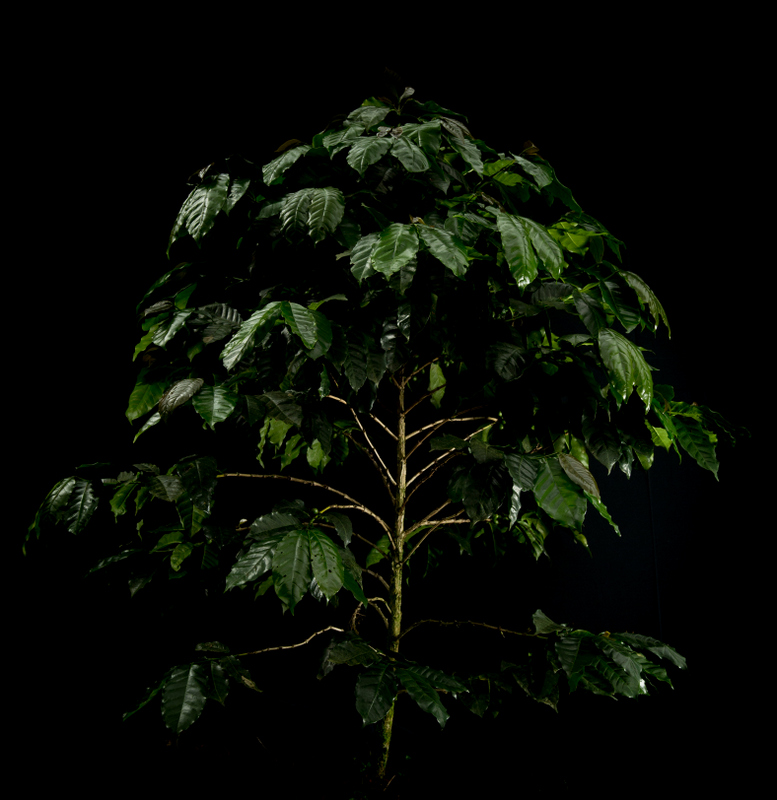 When Kaleb returned home in 2008, he received some rather surprising news about a coffee research center that was about to close down. The owner of the center allowed him to collect any coffee that he wanted and that's when he came across a coffee that had incredibly unique character. He decided to name it Syrina, after his daughter. This coffee has an intense, fruity flavor with high acidity.
It is incredibly impressive for anyone to have so many high-quality coffee varietals on their hands. For Kaleb Jordan, the vision was to build the reputation of Maneepruek village, Nan into another coffee hub in Thailand. He started collecting coffee varietals so that the farmers there could have better quality coffee, and therefore earn a higher income. P' Kaleb hopes that the coffee will allow the villagers to live a better life.
Roots decided to join Kaleb for a special collaboration project to curate a special series, P' Kaleb's rare varietals. This set includes Typica, Java, Catimor and Syrina coffee beans. Processed using the Honey method, these special varietals were perfectly roasted to highlight each of their unique flavors and characteristics. Enjoy this incredibly rare opportunity to learn more about coffee varietals by letting your taste buds appreciate how the flavors differ. Limited series: only 100 sets available.
About Kaleb Jordan
Producer from Maneepruek Village, Nan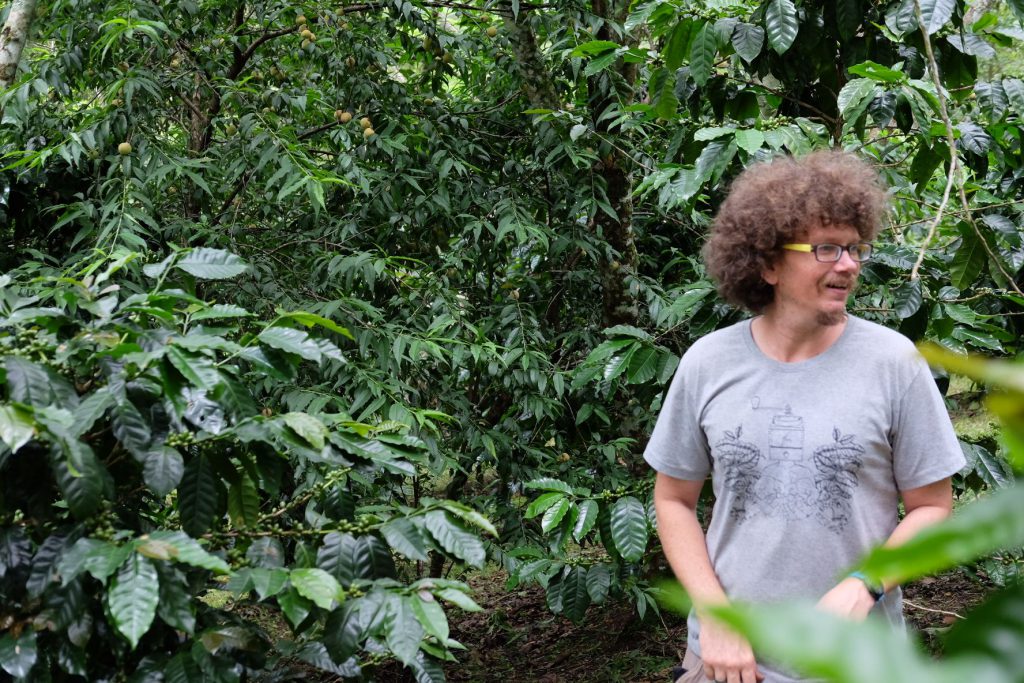 Kaleb Jordan is a coffee enthusiast who grew up in Thailand and went to Purdue University in Indiana, USA. For Kaleb Jordan, coffee is not just his profession or his hobby, but rather a tool that he can use to help a lot of people. It is this belief that has fueled his passion for coffee and what makes him want to continue on with this journey.
Read more about P'Kaleb here