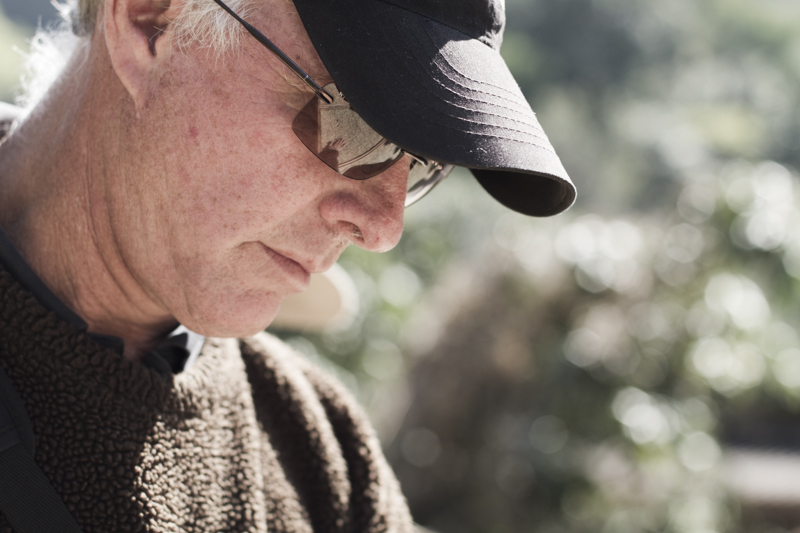 Mr. Roots: What were you doing before you became a coffee processor?
Ray: I was building custom homes back in the USA. Our building philosophy was to create spaces that would suit each family's lifestyle. The homes were not overly large or pretentious, we prefer to let the quality and timelessness to speak for themselves. Building these unique properties came from a pure passion for creating spaces that functioned seamlessly and fed the soul at the same time.
Mr. Roots: How did you end up in Thailand?
Ray: Purely by accident. Even though I loved building homes, doing the same thing for 24 years was becoming predictable. I sold everything I had and had my mind set on traveling the world. After 2 years of being here and there, I ended up on a sailboat in Darwin, Australia that was heading to Phuket. One thing led to another and before I knew it, I ended up volunteering for a foundation in Chiang Mai that was helping hill tribe children. This was where I was first introduced to Thai Coffee.
Mr. Roots: What do you like about this region?
Ray: Living in Thailand is a crazy blend between utter chaos and tranquility. I find the diversity interesting.
Mr. Roots: What does coffee mean to you?
Ray: To me, coffee embodies a wide range of experiences. Precision and creativity. Science and art. Passion and accuracy. Frustration and determination. Coffee is a full-on life experience.
Mr. Roots: Where do you see yourself in 5 years and what do you think your coffee will be like then?
Ray: The only thing that's for certain is that in in 5 years time we will have gained more experience. More places, people and knowledge – other than that, who knows what's ahead?
Mr. Roots: What type of coffee do you like to drink?
Ray: Ethiopian Natural with a note of blueberries.
Mr. Roots: If you weren't in the coffee business, what do you think you would be doing now?
Ray: Probably still building custom homes.
Mr. Roots: Is there anything you'd like to tell our customers?
Ray: Enjoy the moment.
Feel like trying Ray's coffee? Click here.