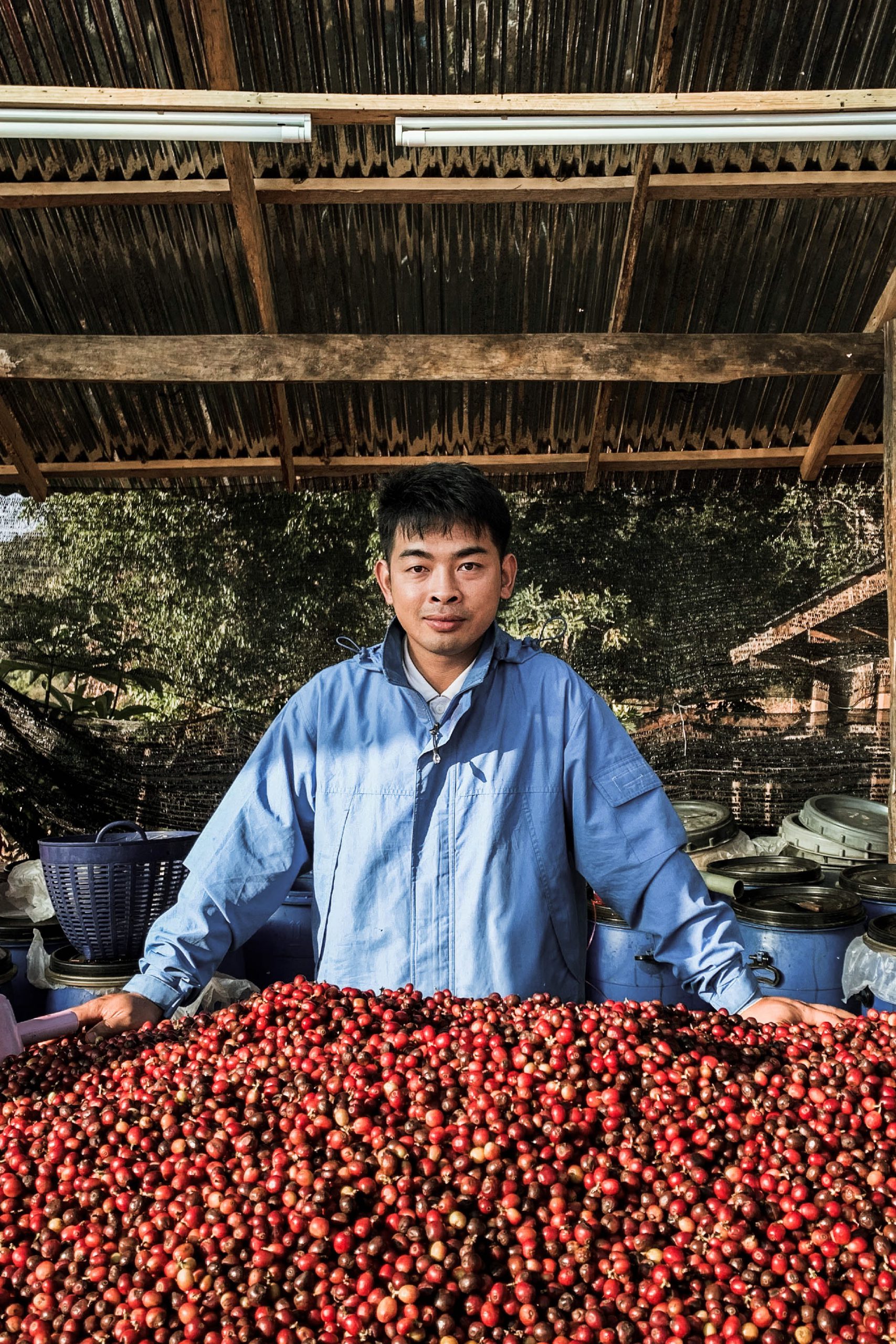 Uten Somboonkamchu, or 'Aten' as his friends call him, is a graphic designer who has found a passion for coffee since he was in college. His interest led him to go picking for coffee cherries in the local backyard gardens at Baan Mae Dad Noi in Kalayaniwattana district, Chiang Mai. The coffee cherries there are processed through the natural and the wet hulling method to suit the dry conditions of this particular region. From what he once thought of as a hobby, has now become his career and his pride. Aten is now one of many new generations of coffee farmers and processors who are putting their heart and soul into improving the quality of their coffee and working towards bringing a more sustainable life to the locals in Baan Mae Dad Noi.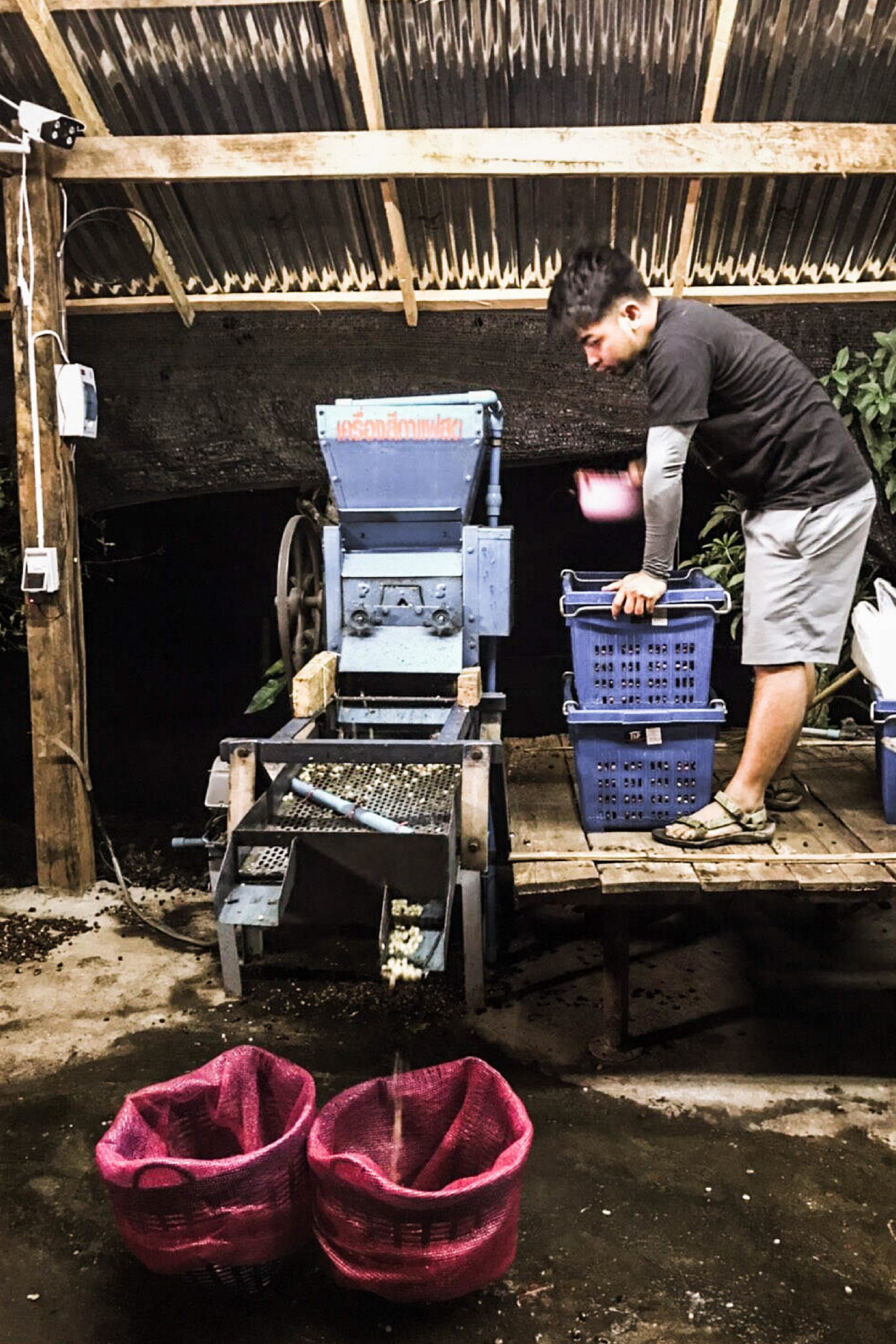 Mr. Roots: What did you do before becoming a coffee processor?
Aten: After I graduated from Rajamangala University of Technology Lanna, I took on my first job as a freelance graphic designer. When I was working in Chiang Mai I quickly developed a passion for coffee after I ended up living next to an Inthanin Coffee shop. The owner of the coffee shop taught me how to run a café business and even sent me to train as a barista.
Mr. Roots: How did your coffee journey begin?
Aten: When I was younger I had very little interest in coffee. My dad used to sell coffee to a middle man who offered very low prices – around 7 to 8 Baht per kilogram. I wasn't interested in following the footsteps of my dad back then and I felt like there wasn't very much to do in my hometown. It wasn't until I was in college that I started to think about coffee and processing methods more seriously.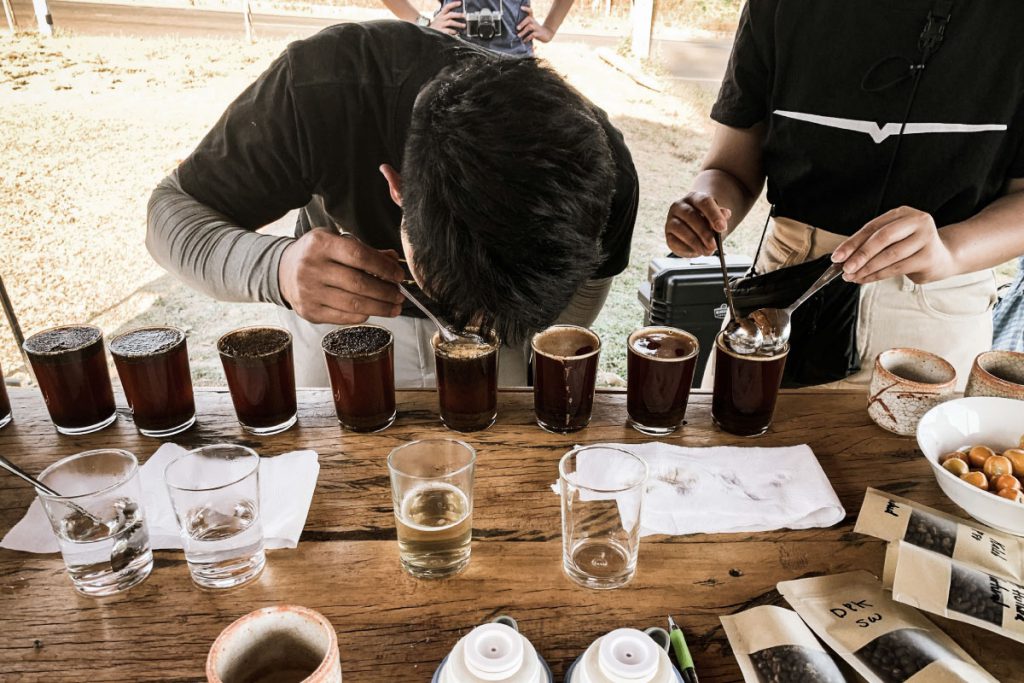 I used the dry method to process my first batch of coffee. Want to know the result? It was almost inedible but I did manage to sell it to one customer who bought my coffee because he saw my effort and felt sorry for me (laughs). Actually, he also gave me good advice on how to soak the coffee cherries and even how to dry and clean them. Since my hometown didn't have much water available, he suggested that I focus on the natural process. Not long after, I found my target market by distributing coffee samples to several coffee roasters. My goal is to continuously improve myself and the quality of our coffee so that we can get a fair price for small-batch productions.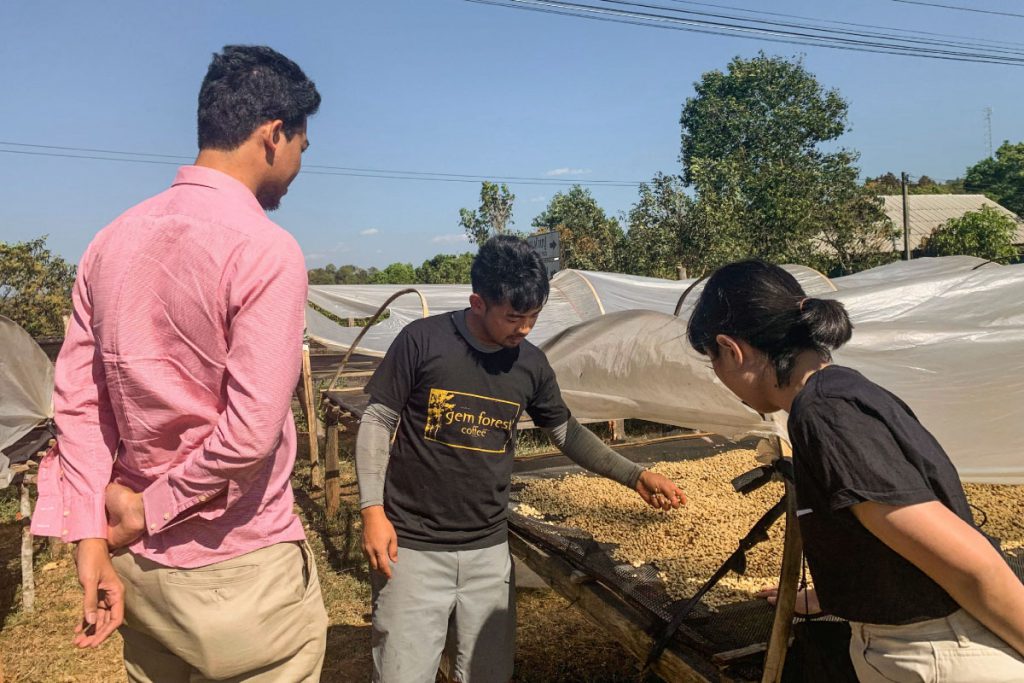 This is my sixth year working with coffee. I'm married and we have two daughters. That's why we had to move to Ubon Ratchathani and open our coffee shop there. I travel back to my hometown whenever it's harvest or processing season. Currently, I'm interested in learning more about coffee roasting because if we can do it ourselves, then it would be more financially sustainable for us in the long run.
Mr. Roots: What do you like about Baan Mae Dad Noi?
Aten: Life here is simple and peaceful. It's also a nice change being at home and going into the forest. I find that the sounds of birds chirping and streams of water running in the forest give me a sense of calmness and tranquility. I enjoy going fishing and hunting – it was a part of my childhood. I still remember the thrill of catching snakehead fish and showing them to my dad with pride!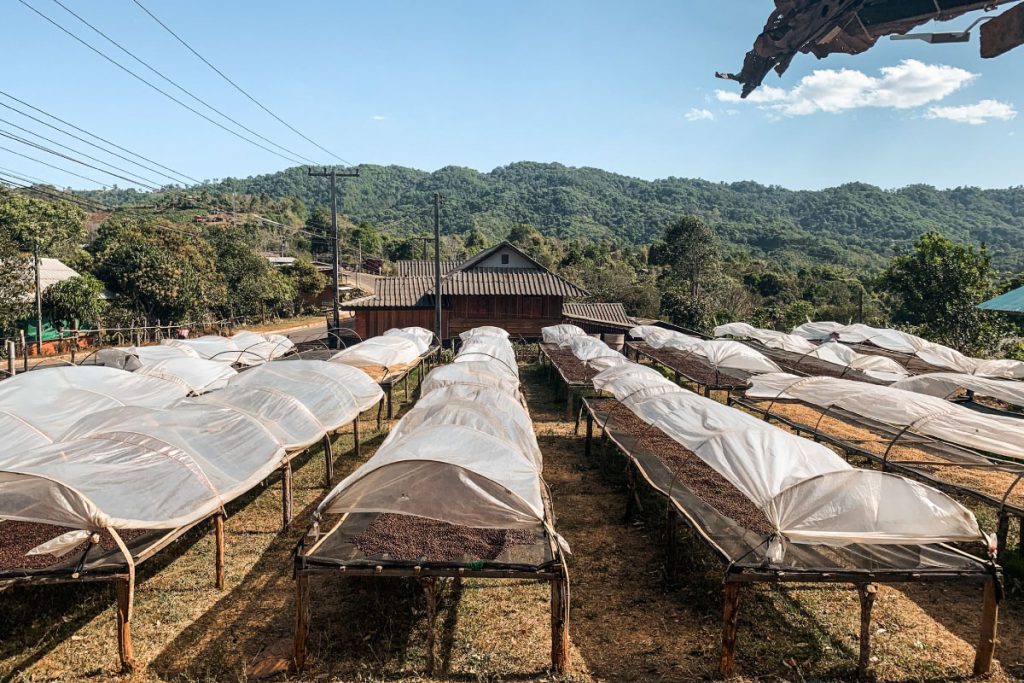 Mr. Roots: Where do you see yourself in the next five years?
Aten: In the next five years, I want to help improve coffee and the quality of life of the locals. If I can make it, I want others in my hometown to be able to do so too.
Mr. Roots: What does coffee mean to you?
Aten: I can't live without coffee. I may not have paid a lot of attention to it when I was younger but right now, coffee is my full-time job. It has become a significant part of my life and being around it makes me happy.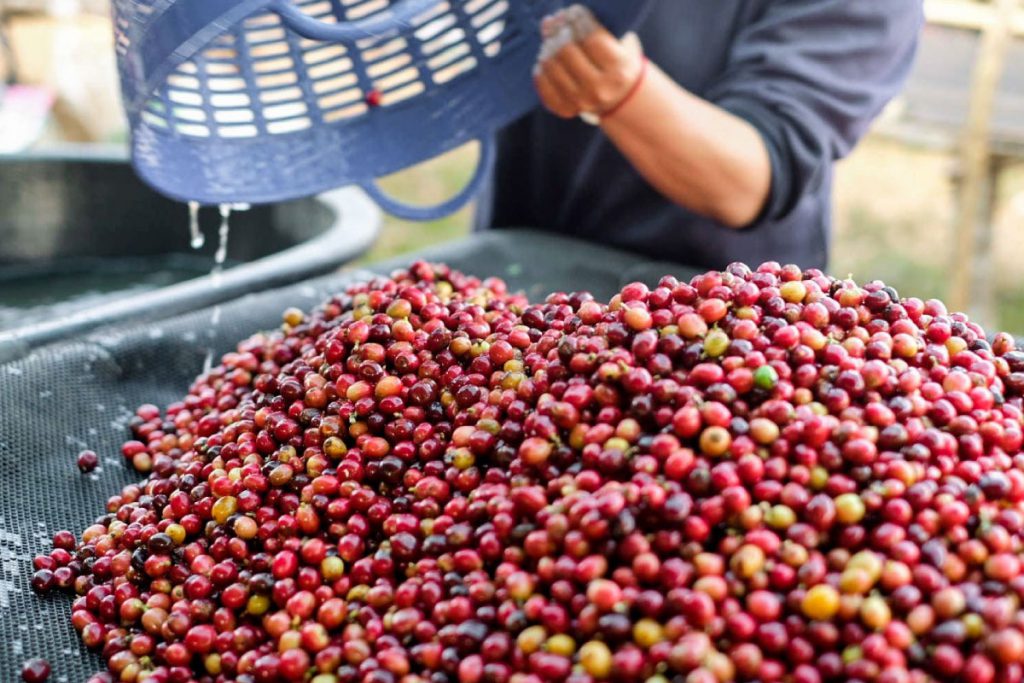 Mr. Roots: What's your favourite coffee?
Aten: I like black coffee and dry-processed coffee. Sipping it when it's still hot and when it's cooled down gives a totally different taste and aroma. I find the flavor dimension of it more complex than the wash-processed coffee.
Mr. Roots: If you weren't a coffee processor, what do you think you would be doing now?
Aten: I'd still be a graphic designer, I guess.
Mr. Roots: Is there anything you would like to tell our customers?
Aten: I would like to thank them for supporting Thai coffee. My life is better because of coffee and I will continue to work hard and improve my coffee processing methods. Also big thanks to Roots for purchasing my coffee and working with me!