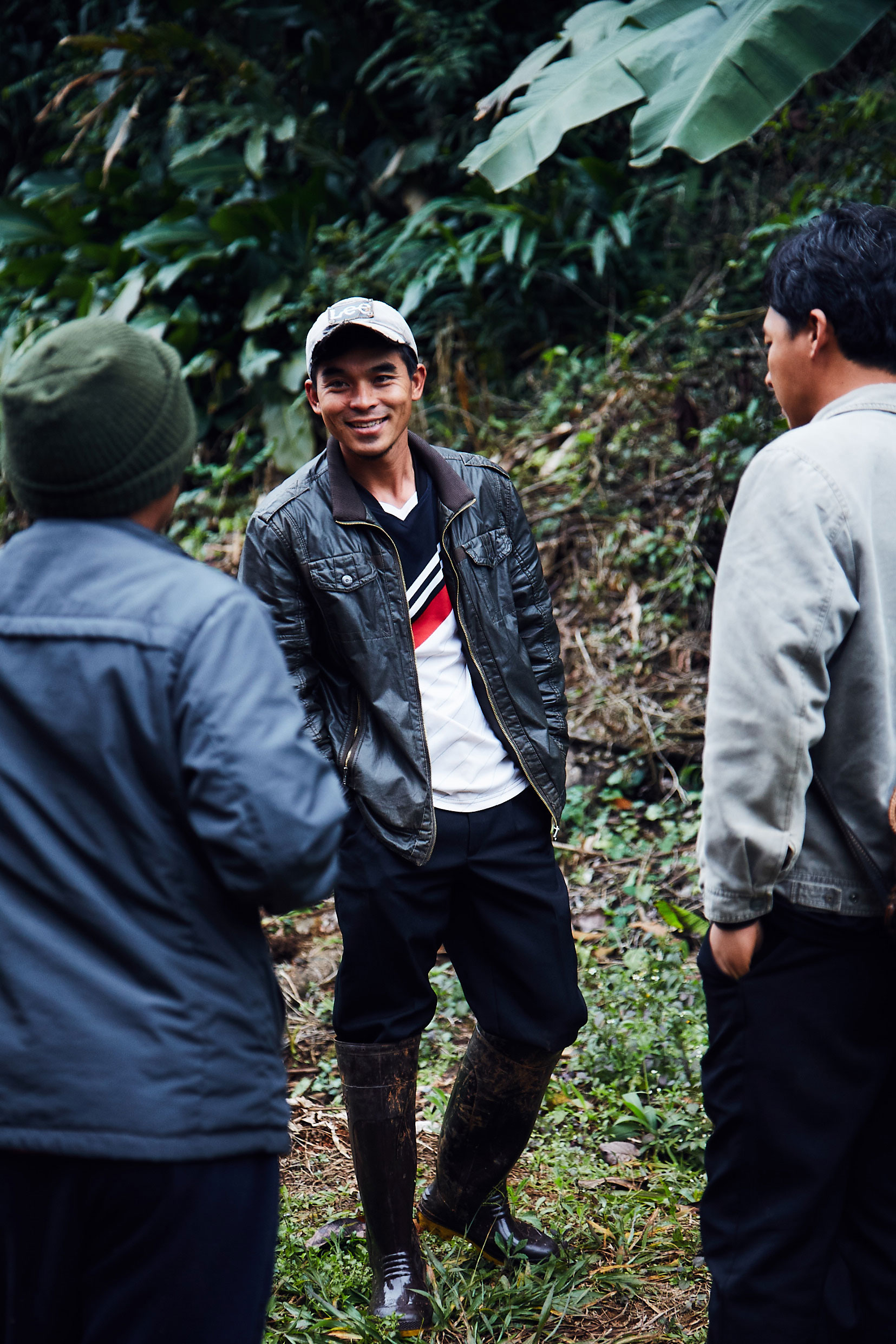 Mr. Roots: What were you doing before you became a coffee farmer ?
Ata: I was born in Pangkhon village. but I moved to Chiang Mai and was selling shoes, clothes and watches for work. My brother then relocate abroad, so then I moved back home to Pangkhon village to look after my parents.
Mr. Roots: What do you like about this region?
Ata: I like the weather, nature and atmosphere of Pangkhon village.
Mr. Roots: How and when did your coffee journey begin? How long have you been a coffee farmer and what makes you want to continue?
Ata: Actually, I was a coffee farmer since I was really young. Back then, I'd wake up and see the coffee trees right there next to my bedroom window. But I've only started to take it more seriously 5-6 years ago. It's like I've found a new passion for it, it's exciting and fun. There's so much more to discover about coffee – I don't think I want to do anything else besides this!
Mr. Roots: What does coffee mean to you?
Ata: Coffee can bring happiness, good income and create a better life for people.
Mr. Roots: Where do you see yourself in 5 years and what do you think your coffee will be like then?
Ata: I think I'd like to continue working with coffee. I want to follow the footsteps of H.M. King Bhumibol Adulyadej by introducing diversity of crops into the farms. So not only planting one type, but a variety of fruits and vegetables that could co-exist in harmony on one farm. In addition, I also want to help develop the livelihoods of our family and community.
Mr. Roots: What type of coffee do you like to drink?
Ata: Americano and drip coffee. I don't like milk-based coffee.
Mr. Roots: If you weren't in the coffee business, what do you think you would be doing now?
Ata: Something to do with agriculture, I think. I'd like to farm fruits and vegetables that I can grow myself and cook for my family. Or maybe a Muay Thai fighter, but that seems a little unlikely!
Mr. Roots: Is there anything you'd like to tell our customers?
Ata: Please help support the Thai farming industry so that we can encourage fellow farmers to keep developing their crops and products.