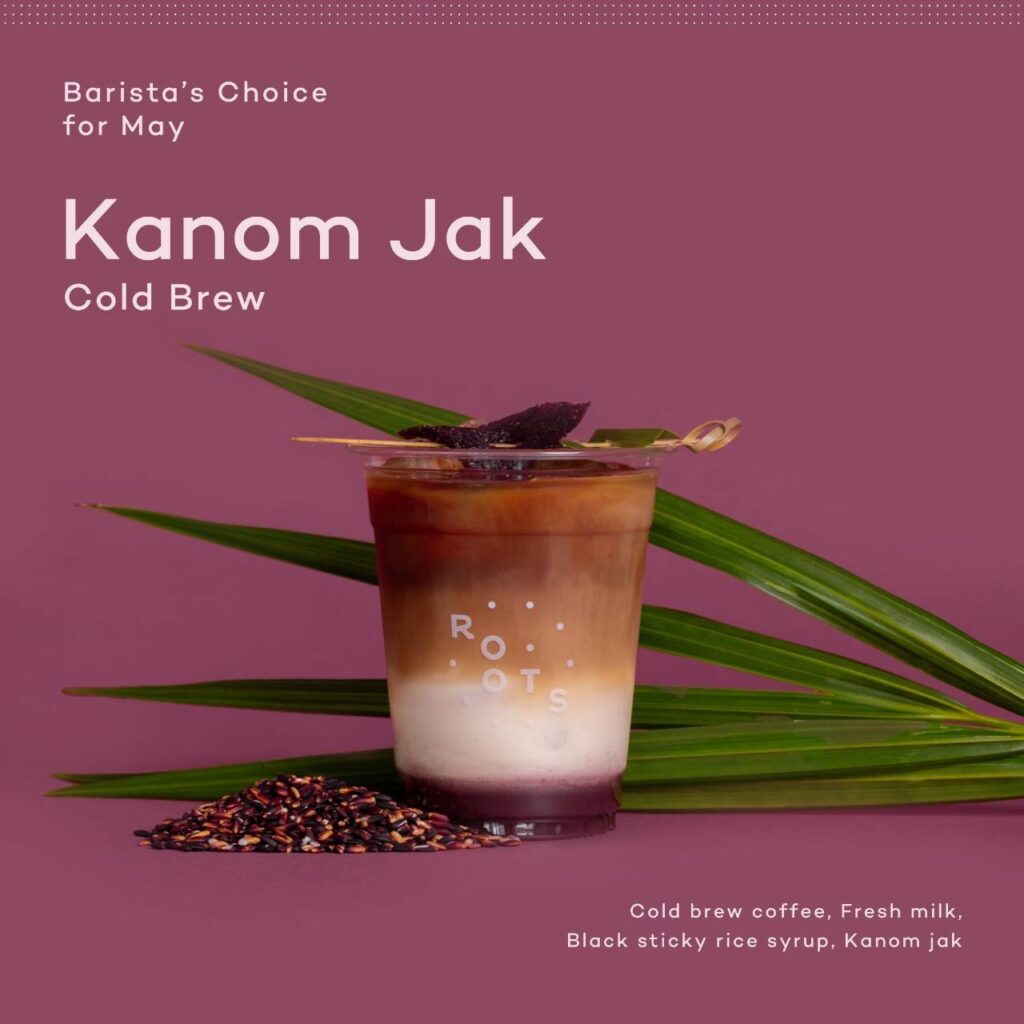 Welcome the hot and rainy May weather with the 'Kanom Jak Cold Brew,' this month's Barista's choice by Barista Kook (Kannika Nenkaew). This drink draws inspiration from a local Thai dessert with a unique aroma and taste, Kanom Jak.
Barista Kook transforms a snack found in Pak Nam into a delicious cup of coffee. She starts by using black sticky rice to make a syrup, mixing it with fresh milk, followed by cold brew coffee that perfectly balances the sweetness. Did you know that this is a zero-waste drink? Barista Kook uses leftover rice from making the syrup to make little garnishes served next to Nipa palm leaves!
Go back in time and taste childhood snacks with the 'Kanom Jak Cold Brew' throughout May at all branches of Roots!