Donutt, our barista who won Roots Barista's Choice for August 2018 talks about her winning drink: Tropical Wave Cold Brew.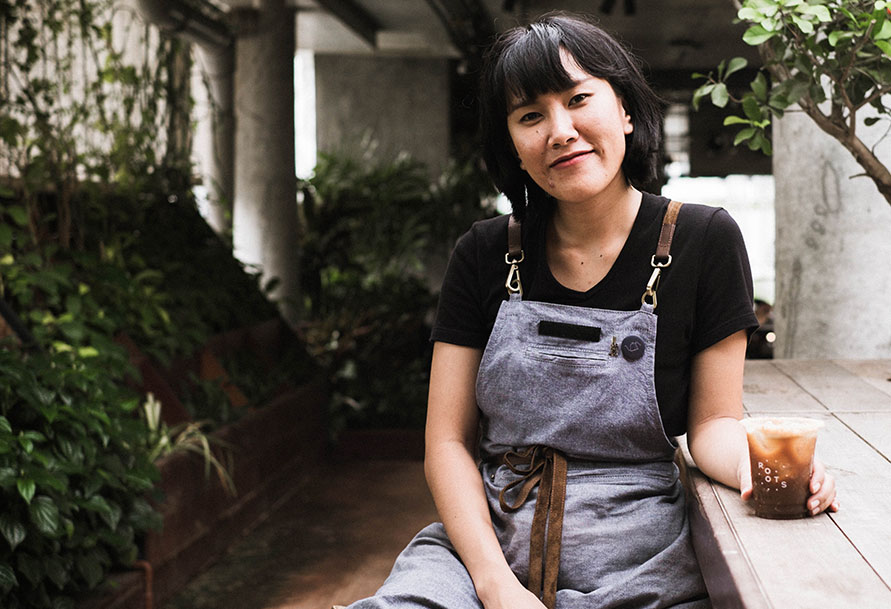 Mr. Roots: What challenge were you given for this month's Barista Choice competition?
Donutt: We were asked to come up with a drink that's all about having fun. I liked the fact that the challenge this time means we can really enjoy exploring our own ideas of fun. We all have different experiences, likes and dislikes, but if there's something we all have in common is that we always have fun with coffee!
Mr. Roots: What comes to mind when you think about 'fun'?
Donutt: Being able to enjoy what I'm doing. But I think before you really know what you like doing, you have to try it first. Just like making coffee – you have to ask yourself, am I enjoying this and do I want to keep doing it? If the answer is yes, that's how you know you're having fun and enjoying yourself!


Mr. Roots: How did you add the element of fun into your drink?
Donutt: Recently, I came across a drink that incorporated various fruit juices and coconut together. I found the flavors to be extremely well-balanced and super refreshing. The only problem is that I had no idea what was actually in that drink, I didn't know the ratio or the exact ingredients used either. So what I did was that I tried coming up with my own combination to achieve the similar taste and aroma. I had so much fun experimenting with the recipe, it was like trying to find the right pieces of the jigsaw to get the right balance and complete the drink!
In the end, I decided to combine fresh pineapple juice, homemade lemonade and cold brew coffee together. I also added a little bit of coconut oil to get a lovely top note that goes really well with the tropical fruits!
Mr. Roots: Aside from making coffee, what do you do for fun?
Donutt: Arts and crafts, and music. I guess when I'm engaging in these activities, I can be myself and feel completely relaxed. Recently though, I tried surfing and completely fell in love with it – to the point that I actually got over my fear of swimming!
Mr. Roots: Is there anything you'd like to tell our customers about this drink?
Donutt: When I was coming up with the recipe for this drink, I tried to be as creative as I could and actually got to experiment with so many ingredients and different ways of making this coffee. I'd like to encourage the customers to be open and have fun when you're trying something new – like this drink for example. I hope you'll give Tropical Wave Cold Brew a try and see for yourself how coffee, pineapple and coconut oil can really go together!