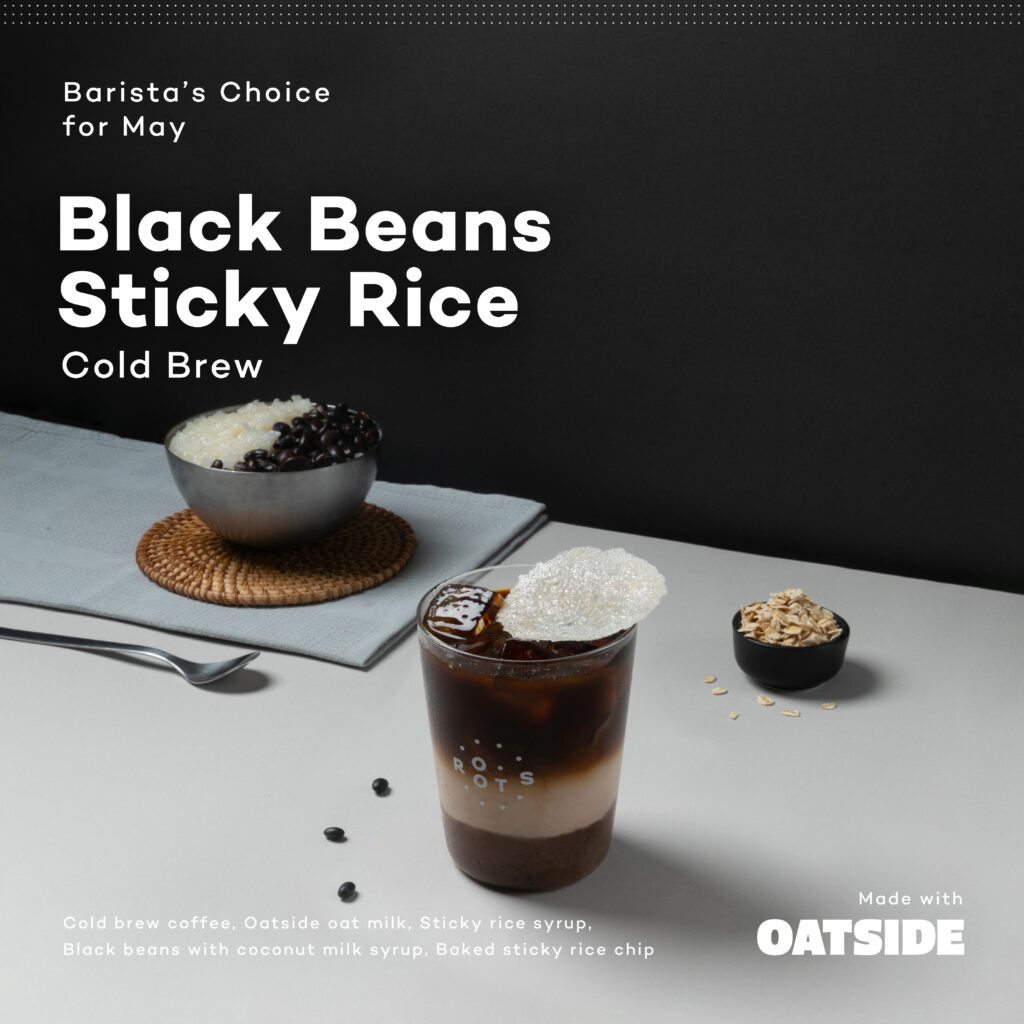 Introducing our Barista's Choice for May: 'Black Beans Sticky Rice Cold Brew!' Our talented Barista, Ice (Kannika Charoensuk), crafted this delicious drink inspired by her father's favorite local Thai delicacy – black beans with sticky rice.
The highlights of this drink are the 'black beans' sitting at the bottom of the cup, the 'coconut milk syrup' that adds a sweet coconut sugar taste and aroma, and the 'sticky rice syrup' made with Oatside oat milk that that enhances the flavor and complements Roots Cold Brew Concentrate. To finish, we garnish the drink with a 'baked sticky rice chip' made from leftover sticky rice.
To enjoy this drink, Ice recommends giving it a good stir to blend the coffee and oat milk together thoroughly. Don't forget to use a straw to drink up all the coffee and black beans at the bottom! Available at all Roots branches throughout May 2023.