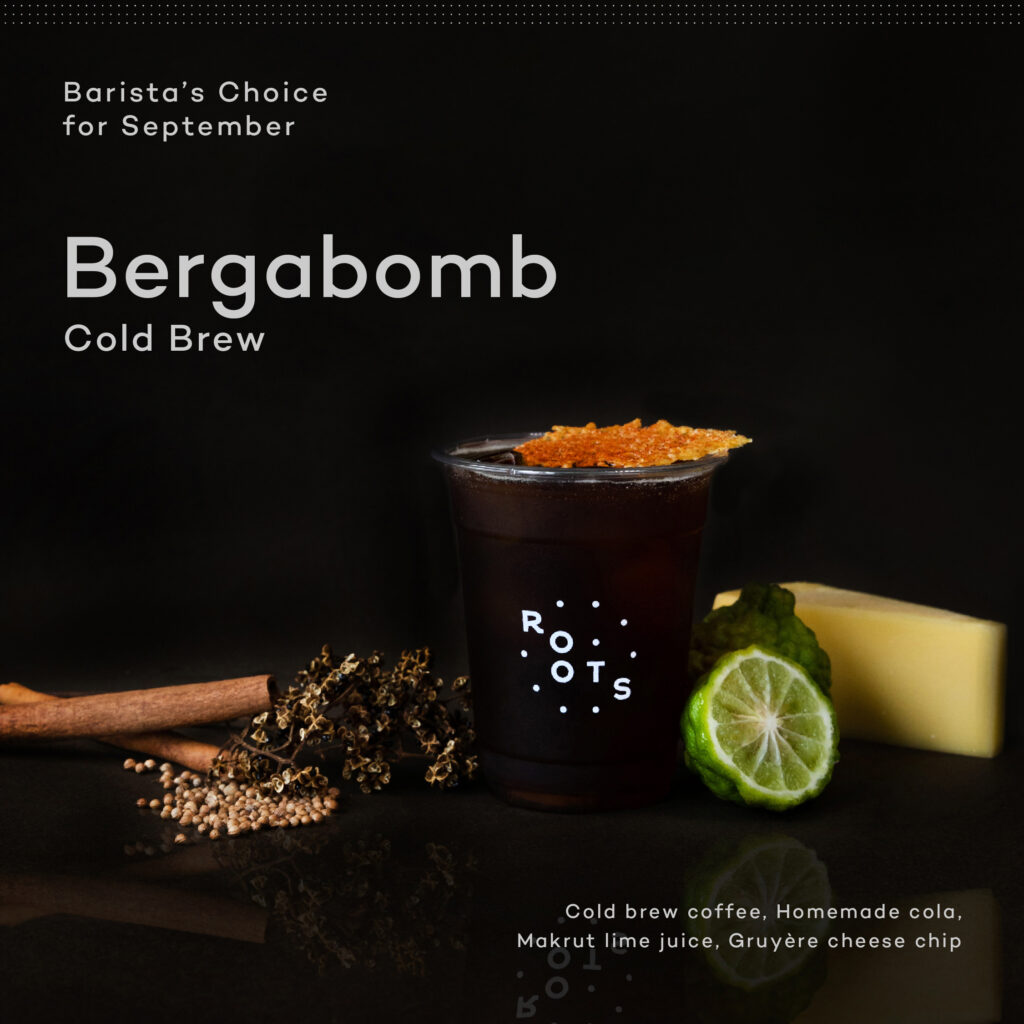 The perfect combination of delicate crunchy snacks with a fizzy drink so refreshing that the next thing you know – it's all gone! This inspired Barista Muj's Bergabomb Cold Brew, which won the Barista's Choice competition this month.

Barista Muj created this coffee to evoke that refreshing sensation by combining Makrut lime juice with Homemade Cola made from various herbs to add sweetness and aroma, and finishing with Homemade Sparkling water for the fizz.

Must-haves for this drink are the Guyère cheese chips on top which come in two flavors: Paprika and Sour Cream Onion (one flavor for the first half of the month, another for the second half). They serve as a delicious nibble to pair with your coffee, inspired by the crunchy snack! Come try the Bergabomb Cold Brew at all branches of Roots throughout September!