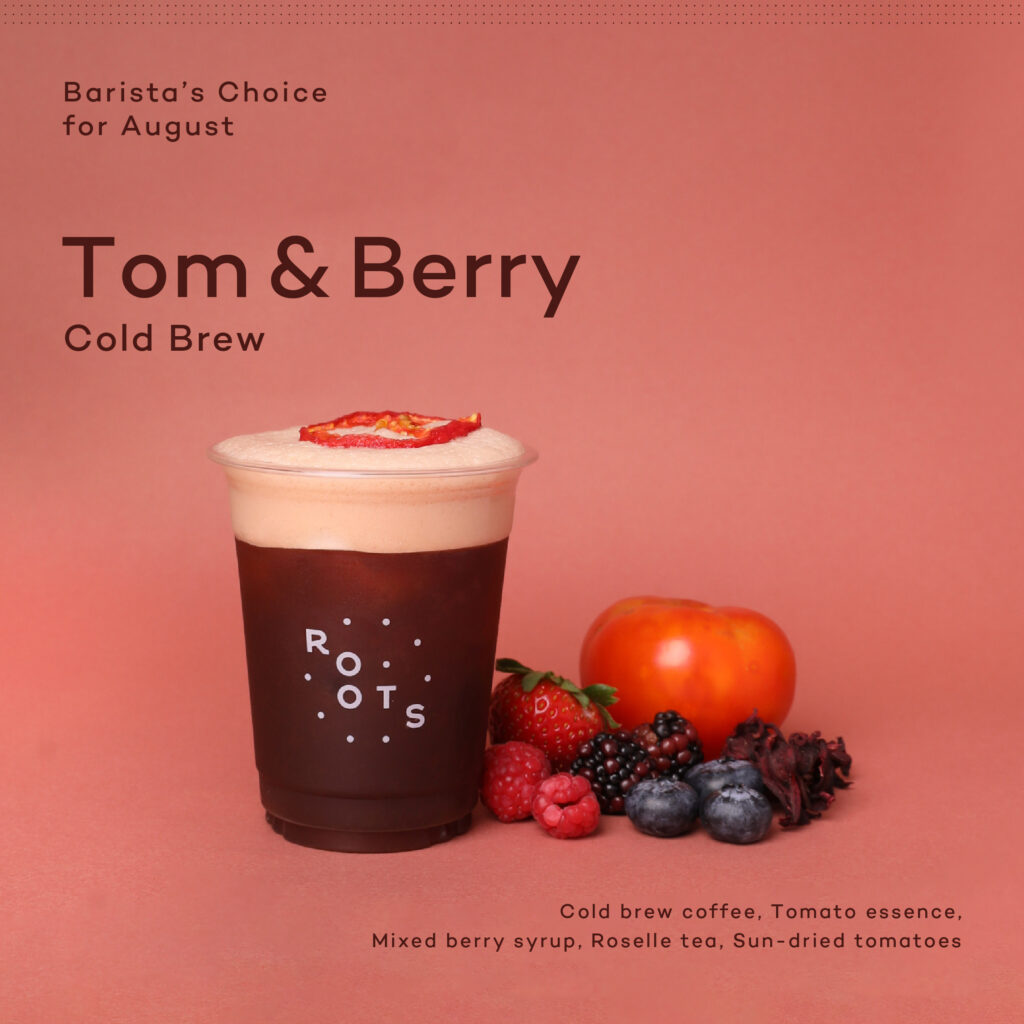 Barista Nice's culinary experience allowed him to see the potential of bringing vegetables like tomatoes into a cup of coffee. This led to the creation of the Tom & Berry Cold Brew. Its sweet, sour, and smooth flavor is sure to surprise you!
The challenge was figuring out how to reduce the aroma of the tomatoes while retaining their distinct umami and smooth flavor. As a result, Barista Nice uses the tomatoes to make tomato essence, extracting only the umami. Then, he adds sweetness with mixed berry syrup and cold-pressed okra tea to blend all the flavors together for a sweet, sour, and refreshing taste. Sun-dried tomatoes are sprinkled on top to give it a round and full flavor.
Ready to serve at all branches of Roots throughout the month!