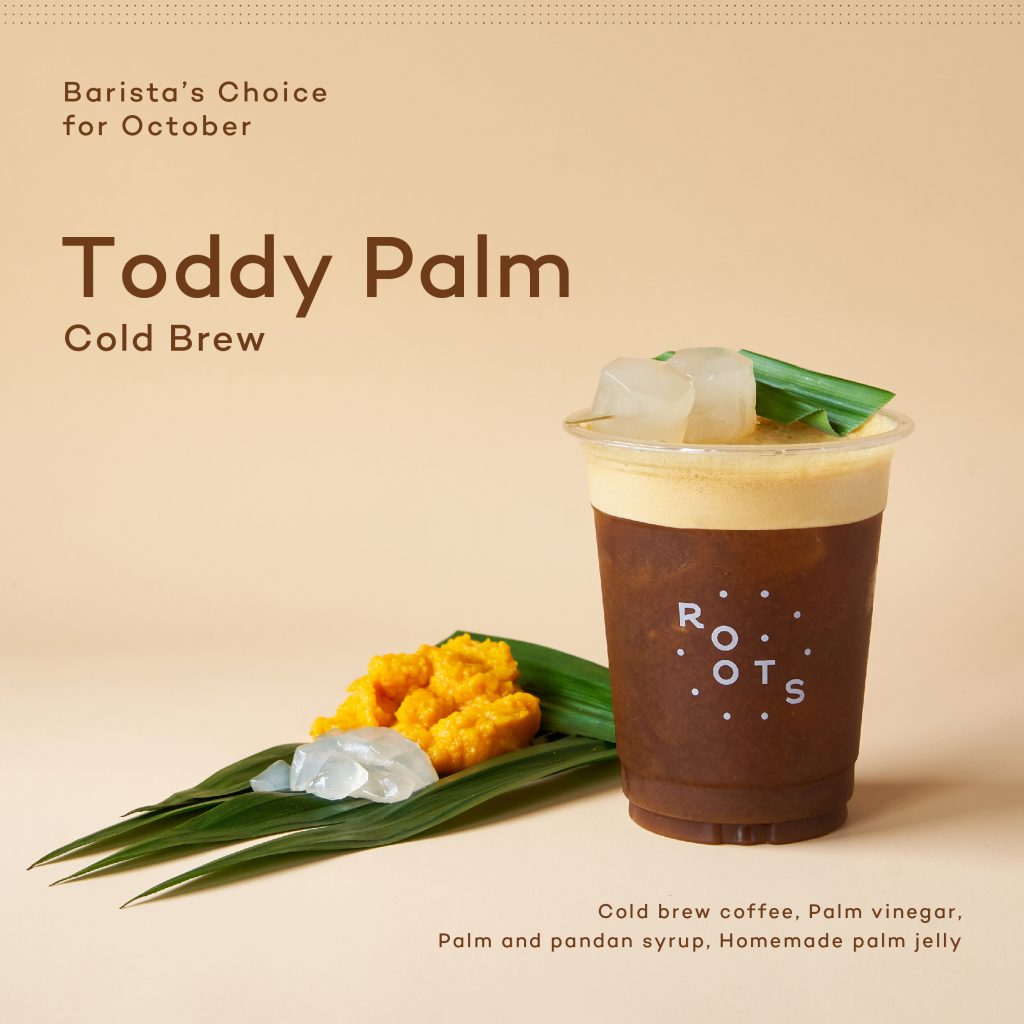 This month's Barista's Choice is a refreshing creation that blends sweetness and tartness seamlessly together and has taken its inspiration from 'kanom tarn', a popular and delicious Thai dessert made from toddy palm, banana and coconut milk.
On Barista Nut's latest trip to Petchaburi, he was inspired by the kanom tarn he had eaten which had a beautiful, distinctive flavor so she wanted to incorporate the toddy palm as the star of his drink. 
To make Toddy Palm Cold Brew, Nut takes the palm fruit that he has sourced from Petchaburi ferments it, and turns it into palm vinegar which has a subtle tartness to it. Then she adds palm and pandan syrup to give the drink a sweetness and an uplifting aroma reminiscent of the traditional Thai dessert. Don't forget to enjoy this refreshing drink with the homemade palm jelly on top!
Available at Roots until the end of October.