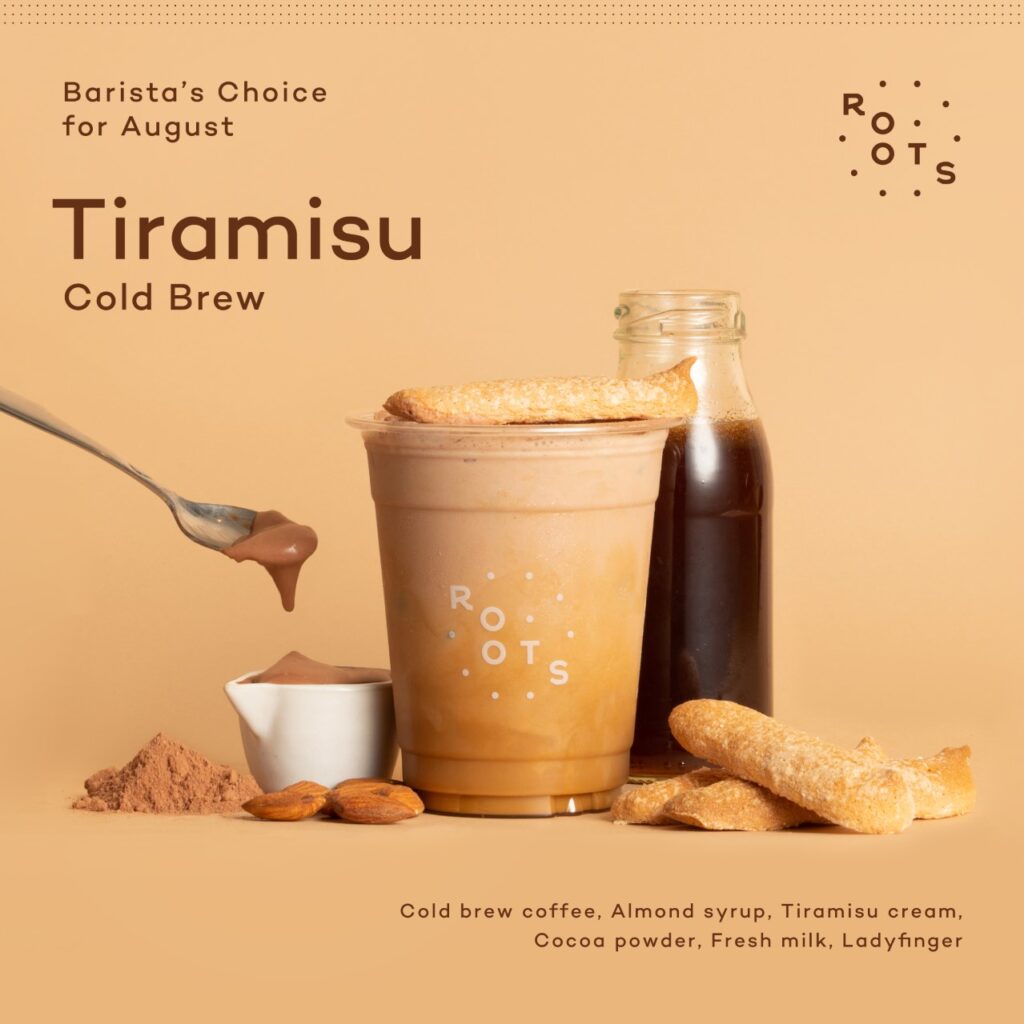 Enjoy the energy-boosting 'Tiramisu Cold Brew' throughout August! The mastermind behind this month's Barista's Choice is Aey (Wantanee Siriwan), who transforms the Italian dessert staple like Tiramisu into a rich and delicious drink.
.Ingredients in this menu include Cold Brew coffee, fresh milk, homemade almond syrup with a beautiful aroma, and Barista Aey's secret Tiramisu cream made with Mascarpone and whipped cream! This cup of coffee is unique in that the ingredients are in layers to reflect the dessert. The top layer is cream sprinkled with cocoa powder with a light chocolatey taste that sticks to your lips when you take a sip, and the drink is garnished with something fun like ladyfingers! We recommend you dip the ladyfinger into the coffee before you take a bite. You'll love it so much; you'll want seconds!
Order the Tiramisu Cold Brew from our Baristas at all branches of Roots.