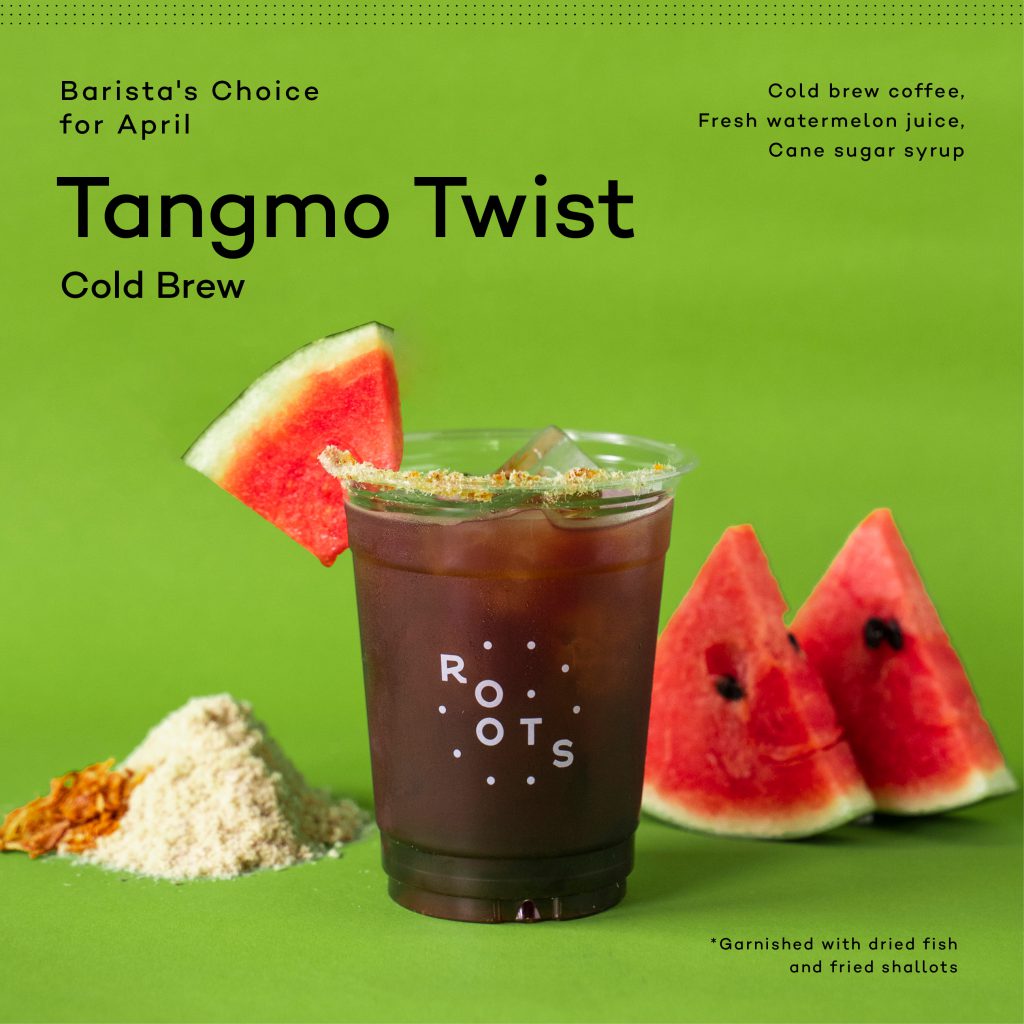 For this month's Barista Choice, Lhing has decided to make a Thai-inspired drink using local ingredients. Drawing inspiration from pla heang tang mo (dried fish with watermelon), a traditional summer treat that her grandmother used to make for her since she was little, Lhing has created the Tangmo Twist Cold Brew.
To make Tangmo Twist Cold Brew, Lhing takes fresh watermelon juice and mixes it with cold brew coffee, then adds homemade cane sugar syrup. She decorates the cup with cane sugar, dried fish, fried shallots and tops it off with a piece of watermelon. This combination is what gives the drink a lovely sweetness and uplifting aroma that's incredibly refreshing and perfect for this weather.
Beat the heat with Tangmo Twist Cold Brew this April at Roots.