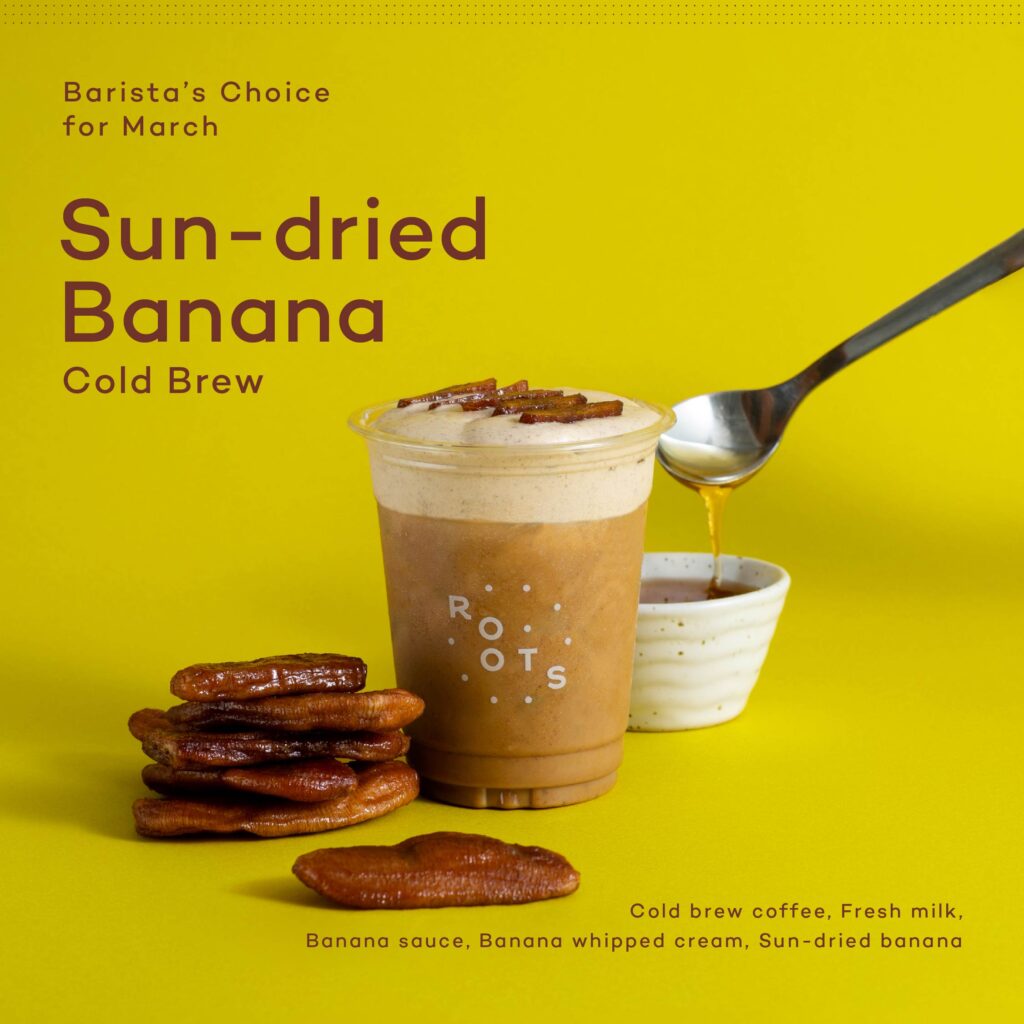 Get ready for a treat this March at Roots! Presenting the 'Sun-dried Banana Cold Brew,' our March Barista's Choice menu that creatively infuses the sweetness of sun-dried bananas into a delicious cold brew.
Barista Stamp (Yada Chutipongpan) and Noey (Wichuda Lekjamon) from Roots Bakeshop recreate the Mali-Ong dried banana flavor in the Cold Brew (if you're a fan of dried bananas, you'll know that the Mali-Ong banana is the sweetest) with banana sauce! This sauce adds a lovely, honey-like flavor that perfectly complements the bold coffee taste. The creamy banana whipped cream gives a banoffee-like vibe, and the glass is garnished with a bite-sized piece of sun-dried banana for you to enjoy the sweetness and sticky texture.
The 'Sun-dried Banana Cold Brew' is delicious and easy to drink. If you're a fan of dried bananas, this is a must-try! Visit any Roots branch today and indulge in this amazing creation, available only this March.