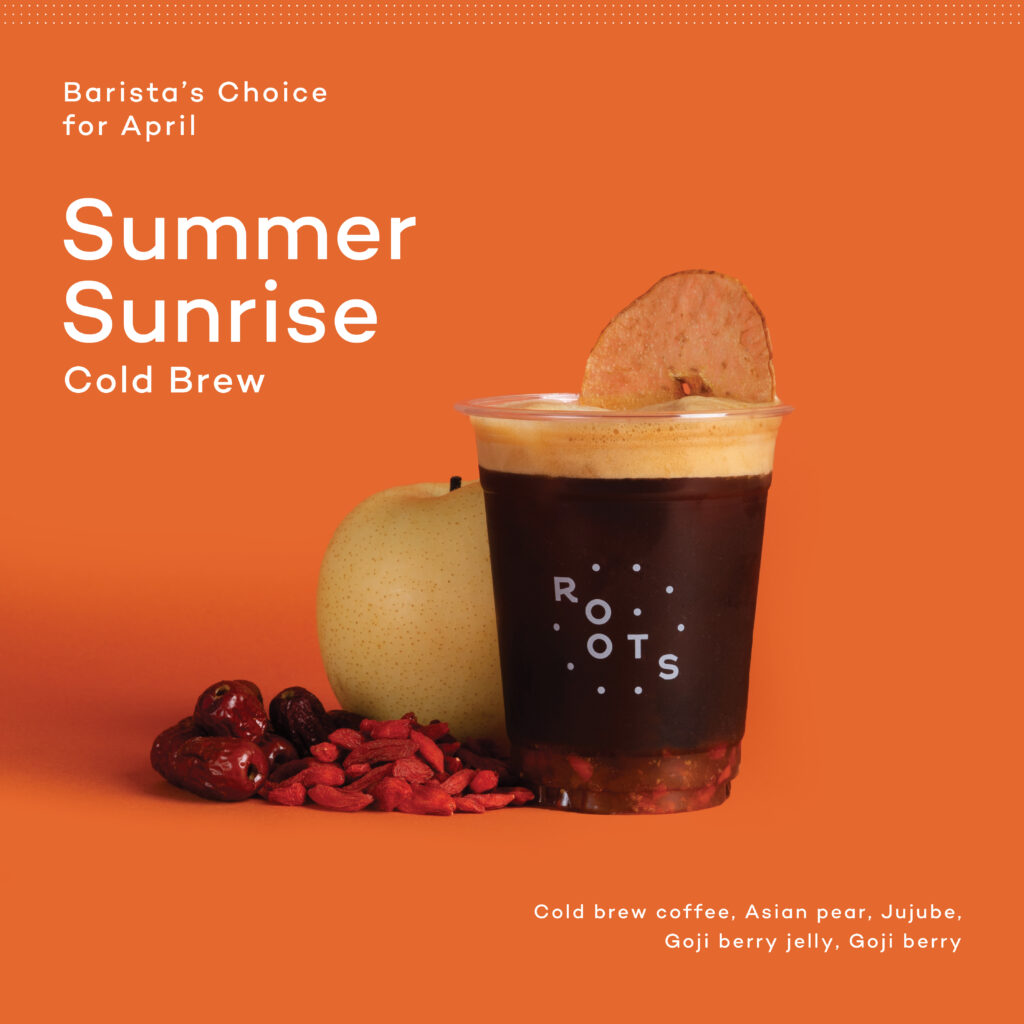 Welcome the April sunshine with the Roots Barista's Choice: Summer Sunrise Cold Brew. Barista Meen (Nitchanan Taiworarat), the creator of this refreshing drink, drew inspiration from childhood memories of growing up in a Thai-Chinese household.
The main ingredients for this cup of coffee are the three types of fruits Barista Meen always carries in the house: Goji Berry, Jujube, and Asian Pear. The mini-sized bright orange and red Goji Berries have a sour flavor, balancing with the sweetness from the Jujube syrup, and the juicy Asian Pear is simmered into a sweet fruity sauce. The two liquid fruits are shaken with the Concentrated Cold Brew until it foams with a lovely aroma. A nice surprise awaits at the bottom of the glass in the form of Goji Berry Jelly, which is fun to chew!
Come and taste the refreshing 'Summer Sunrise Cold Brew' this April at all Roots branches.