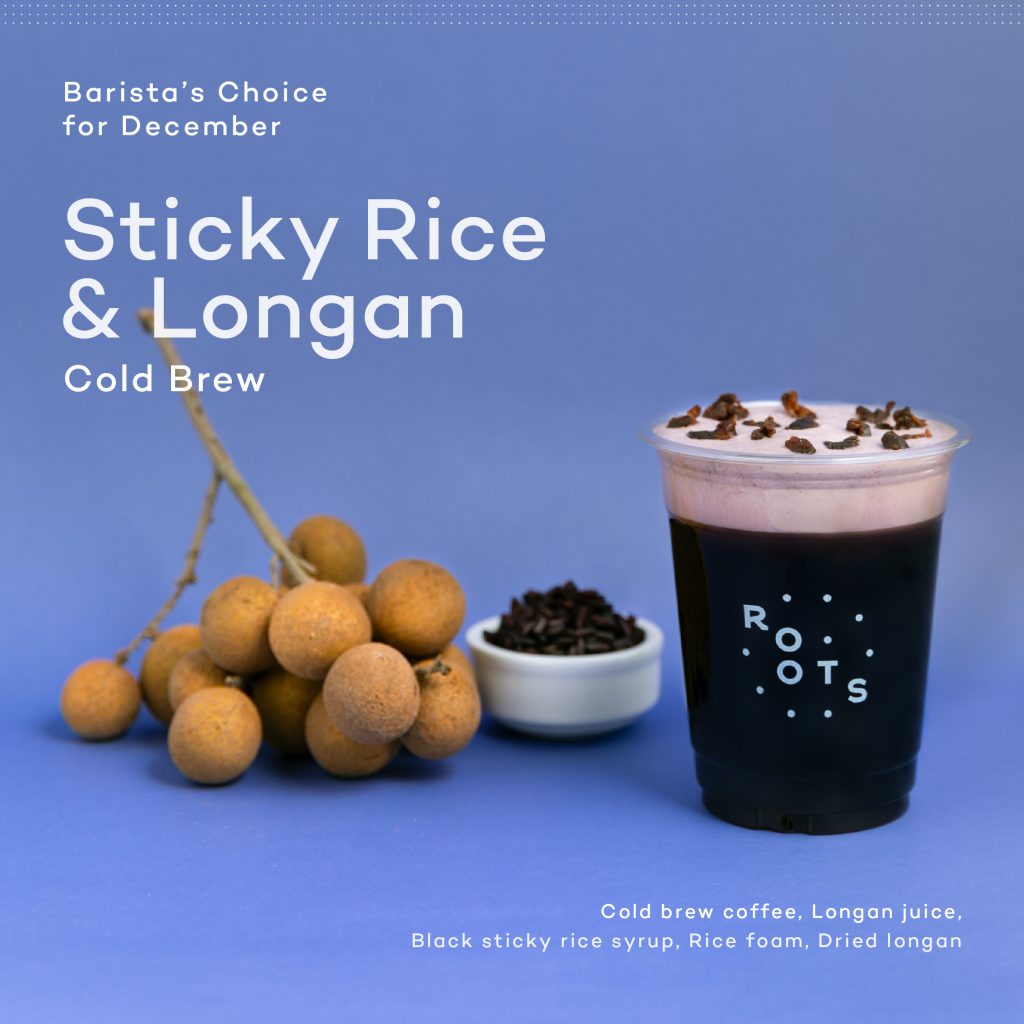 Introducing the Sticky Rice & Longan Cold Brew, our final Barista's Choice of the year! Art and Bank created this refreshing concoction that was inspired by their favorite Thai dessert, sweet sticky rice with longan.
To make this drink, they began by cooking black sticky rice and turning it into an aromatic syrup. Then longan juice is added to the cold brew for a sweet and balanced flavor. Art and Bank believe in reducing waste by making the most out of all ingredients, so it's no surprise that this drink follows a zero-waste approach. The leftover rice from the first step is blended and turned into a creamy foam topping. The final touch includes a sprinkle of oven-dried longan that helps to highlight the beautiful flavor and aroma of the fruit.
Come try our new Thai dessert-inspired coffee at Roots. Available throughout December!