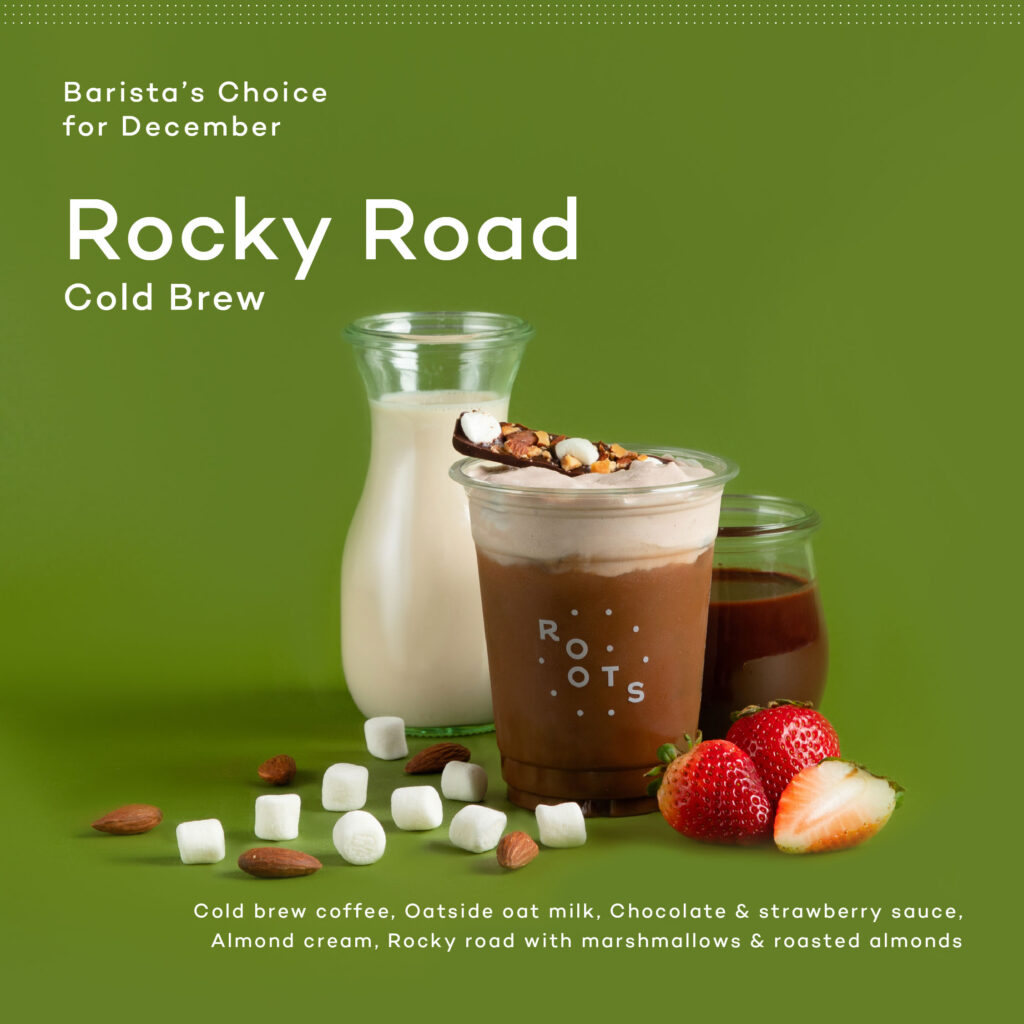 How is your 2022 coming along? Barista Eve, creator of the 'Rocky Road Cold Brew,' Barista's Choice for December, expresses her 2022 in the variety of textures and flavors of the iconic Rocky Road dessert that come together deliciously in this cup of coffee!
This luscious coffee contains Cold Brew coffee, Chocolate Syrup, Strawberry Syrup, velvety almond cream, and prepared with Oatside oat milk for those who prefer plant-based milk! You can enjoy a tasty mini-Rocky Road bar along with the coffee.
Indulge in the 'Rocky Road Cold Brew' to bid farewell to 2022 today at all Roots branches! Available this December only.