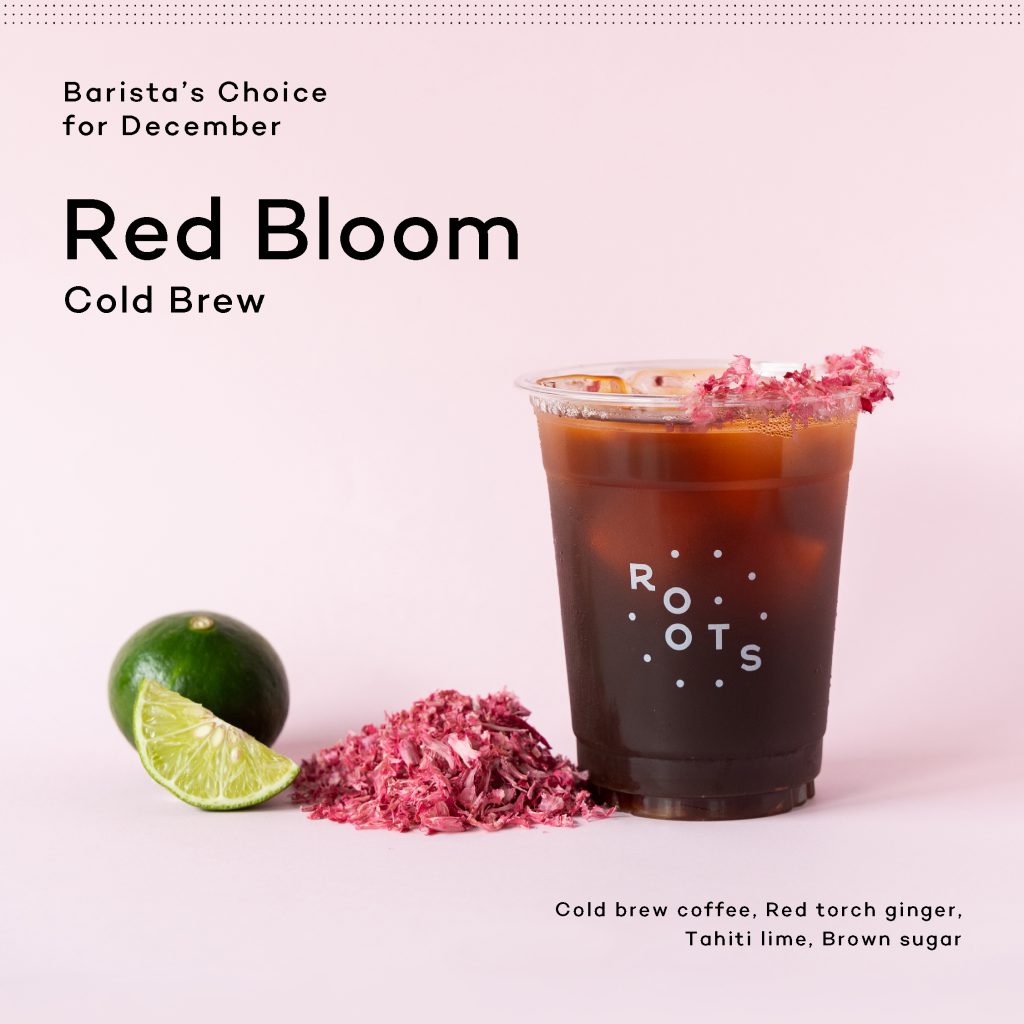 Barista Bank wanted to introduce a new and refreshing fragrant to his creation – he found the answer in the red torch flower locally grown in Chantaburi.
Once boiled, the flowers release a beautiful ginger-like aroma and flavor that gives the drink a unique sweet and sour profile. To make Red Bloom Cold Brew, Bank mixes cold brew coffee with red torch flower tea and homemade limenade made from Tahiti lime harvested from Sukhothai and Kamphaeng Phet. He balances out the drink with a special type of brown sugar from Baan Nong Bua which adds a nice, mellow sweetness to the drink. He tops it all off with dehydrated red torch flower mixed with salt – the combination of flavors just goes so well together!
Ever wonder how coffee and flower can complement each other? Come try Red Bloom Cold Brew at Roots, available throughout December.