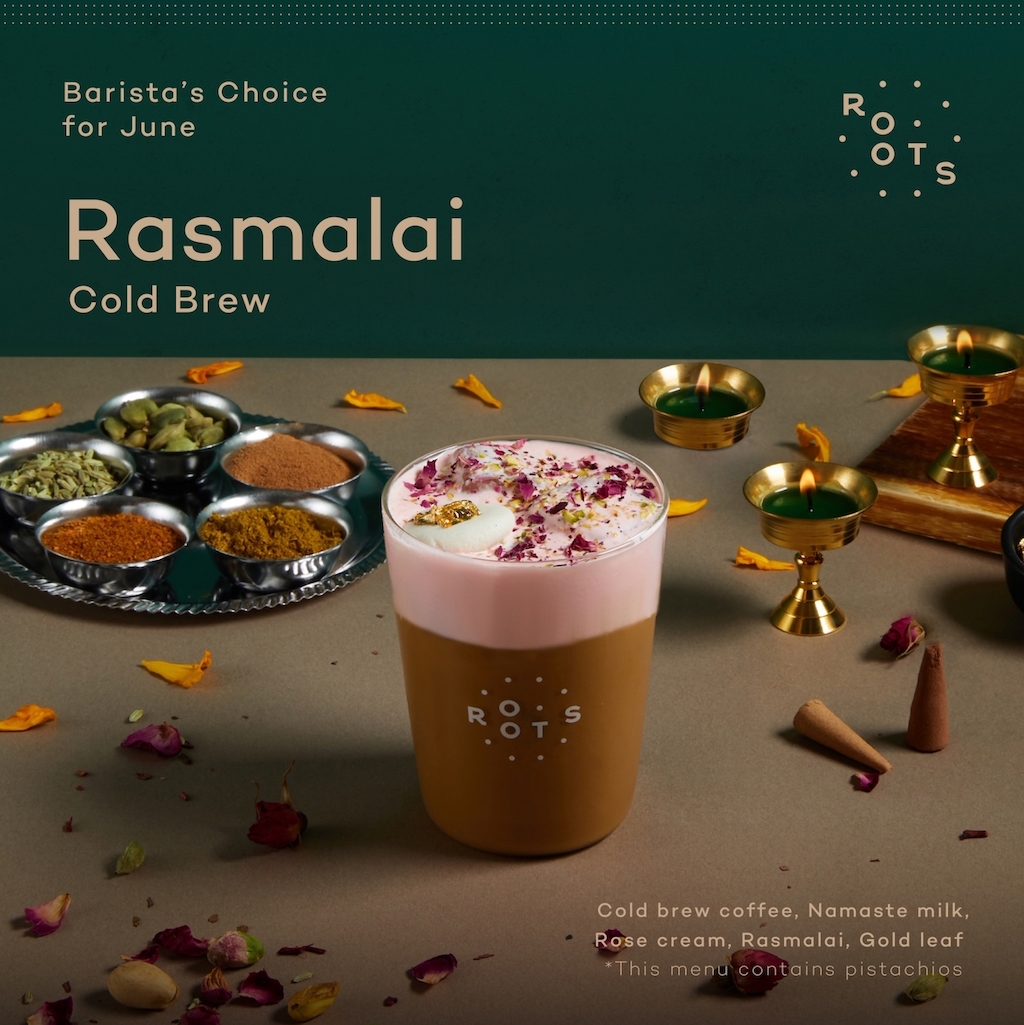 Indulge in a flavorful journey with every sip of our delightful Barista's Choice for June: Rasmalai Cold Brew!
The creative minds behind this drink, Barista Jeans and Barista Ohm, believe that to truly experience Indian culture, one must indulge in the unique aroma of spices! It begins with trying out simple Indian desserts, such as the soft 'Rasmalai' custard with its unique aroma of green cardamom – which you'll find as the garnish of this drink. Next, take a sip of the delicious coffee combined with a harmonious spice blend rich with masala aroma and 'Namaste milk,' a creamy milk infused with pistachios. On top is luscious rose cream with lovely pink hues, while a lavish garnish of rose-infused pastry made with milk, sugar, and pistachios is crowned with a delicate gold leaf, dried rose petals, and more pistachios!
Visit us and treat yourself to this scrumptious milk coffee infused with all the beautiful aromas of India. Available at all Roost branches until the end of June!