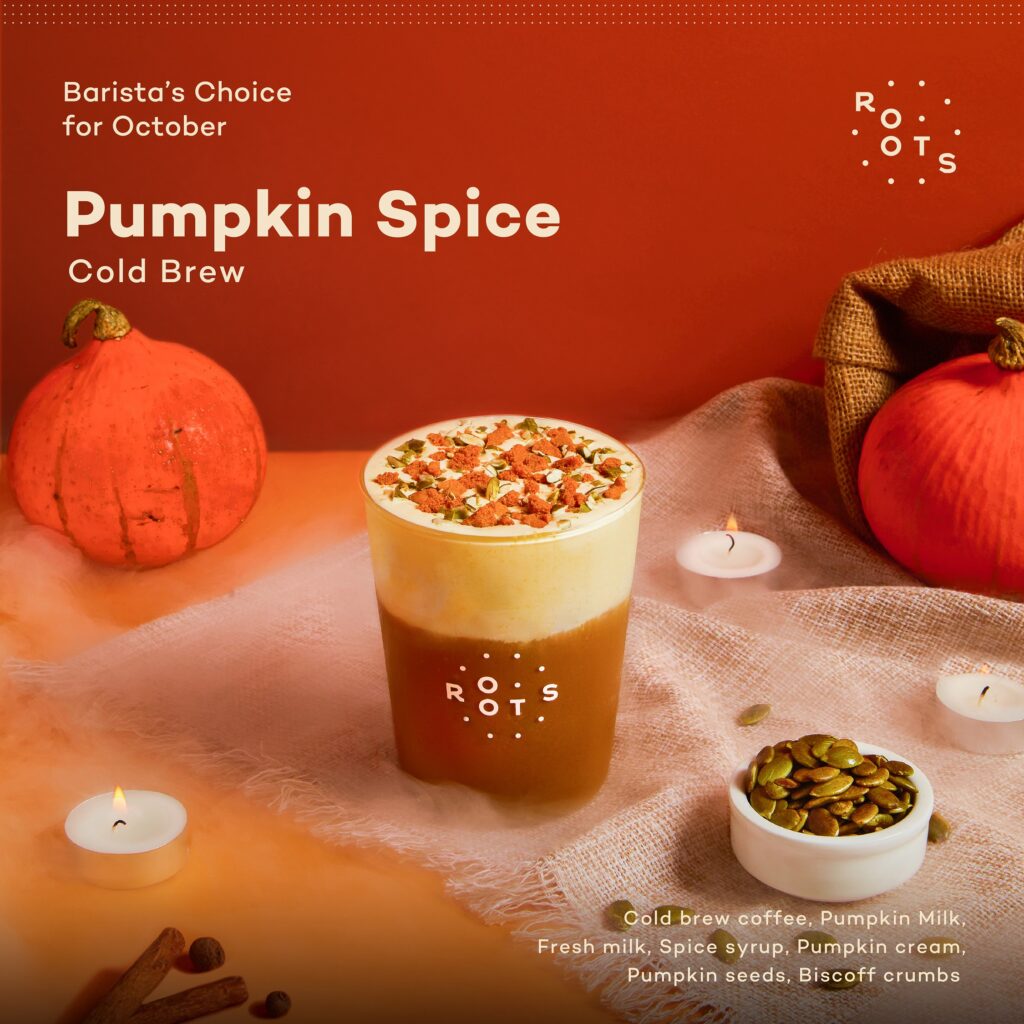 It's that time of year again! Halloween is just around the corner, and that means it's time for our October Barista's Choice: Pumpkin Spice Cold Brew! Baristas Noey and Praew have captured the scrumptious aroma and warmth of a pumpkin pie and transformed it into a delicious Cold Brew Coffee.
This drink features Pumpkin Milk with a rich pumpkin aroma, Vanilla Syrup for a touch of sweetness, and Spice Syrup with ginger powder, cinnamon, and allspice for a hint of spice. Topped with a soft and velvety Pumpkin Cream with a delicious pumpkin flavor and aroma and finished with a Biscoff Crumble garnish and Roasted Pumpkin Seeds!
The Pumpkin Spice Cold Brew is available now at all branches of Roots throughout October 2023.