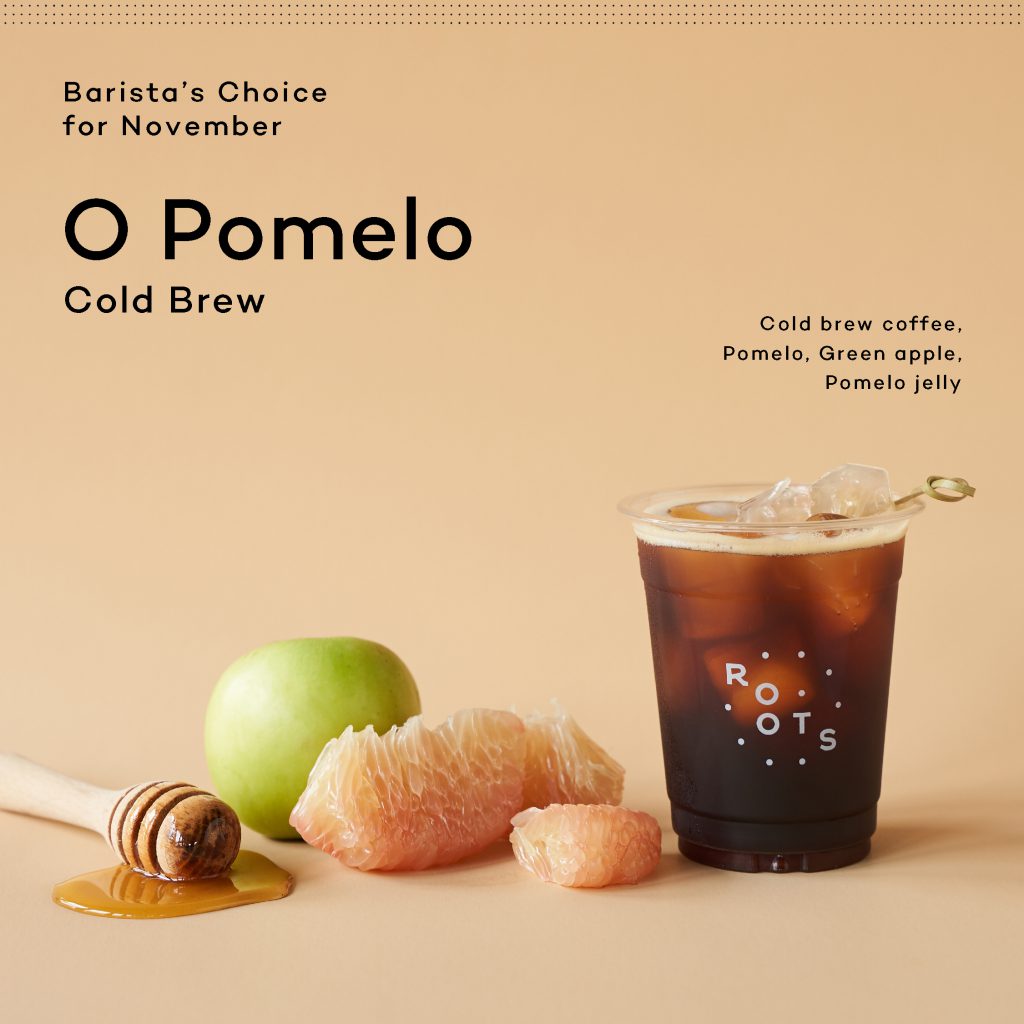 Drink more, waste less!
.
Baristas Eve  & Nice  gave themselves the challenge of coming up with a refreshing drink that would feature local ingredients in a creative and non-wasteful way. To make O Pomelo Cold Brew, they begin with a homemade, fragrant pomelo syrup made by fermenting the skin of the pomelo with red apple and sugar. Then, they mix this syrup with freshly squeezed pomelo juice and cold brew coffee. To give the drink a depth of flavor, they add in a caramel syrup made from brown sugar and Chang Pao's honey (Tak province). In keeping with the zero-waste concept that the baristas wanted to emphasize, they decided to incorporate the leftover pomelo pulp by turning it into delicious jelly you can chew on as you sip the drink!
.
Come and experience the refreshing taste of O Pomelo Cold Brew – our new zero-waste creation! Available until the end of November.