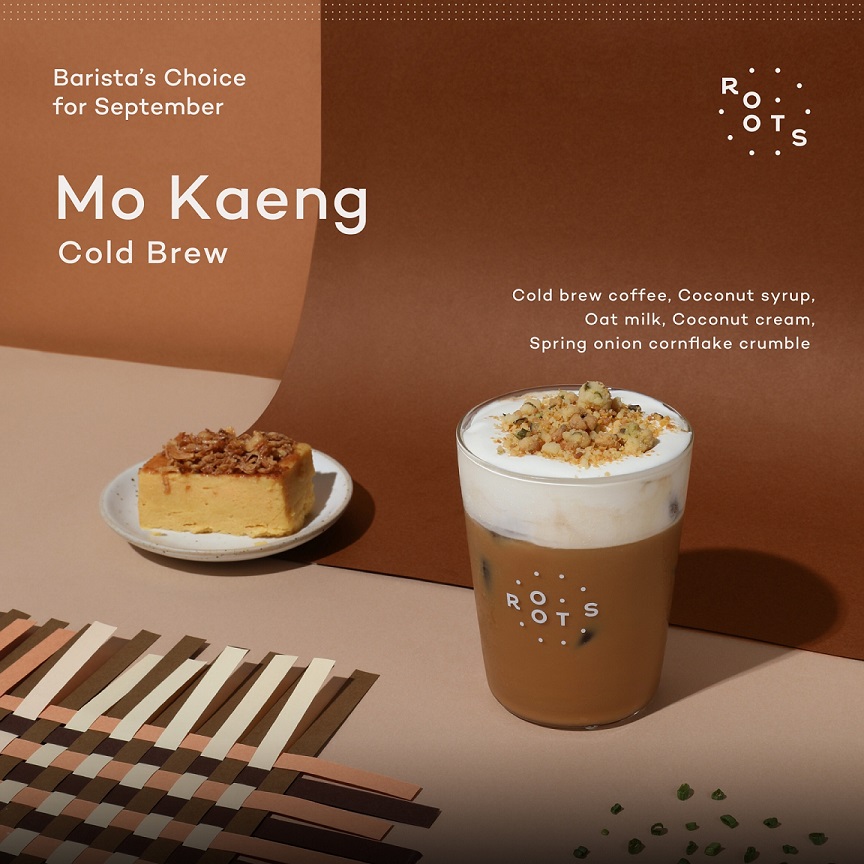 Celebrate September with our Barista's Choice: Mo Kaeng Cold Brew, created by Barista Bee (อารีรัตน์ รักฉาย)! This exquisite drink is crafted to capture the enchanting aromas and flavors of the loved Thai traditional dessert, 'Mo Kaeng Tua,' creatively reimagined to blend perfectly with Roots' Cold Brew Coffee.
This delicious drink presents the alluring toasted aroma of Coconut Syrup, created by simmering a medley of coconut milk, sugar, and toasted grated coconut. This aromatic blend evokes a sensation reminiscent of a freshly prepared 'Mo Gaeng' from a piping-hot stove! The velvety smooth texture has a delicate creaminess yet is light because of the use of Oatside oat milk and Coconut Cream (made with a hint of cow's milk). And let's not forget the finishing touch – a garnish that elevates the drink's profile, featuring a crispy, salty-sweet spring onion cornflake crumble.
Experience new and exciting flavors with the drink version of local delicacy, Mo Gaeng, with the 'Mo Kaeng Cold Brew'! Available throughout September 2023 at all Roots branches.