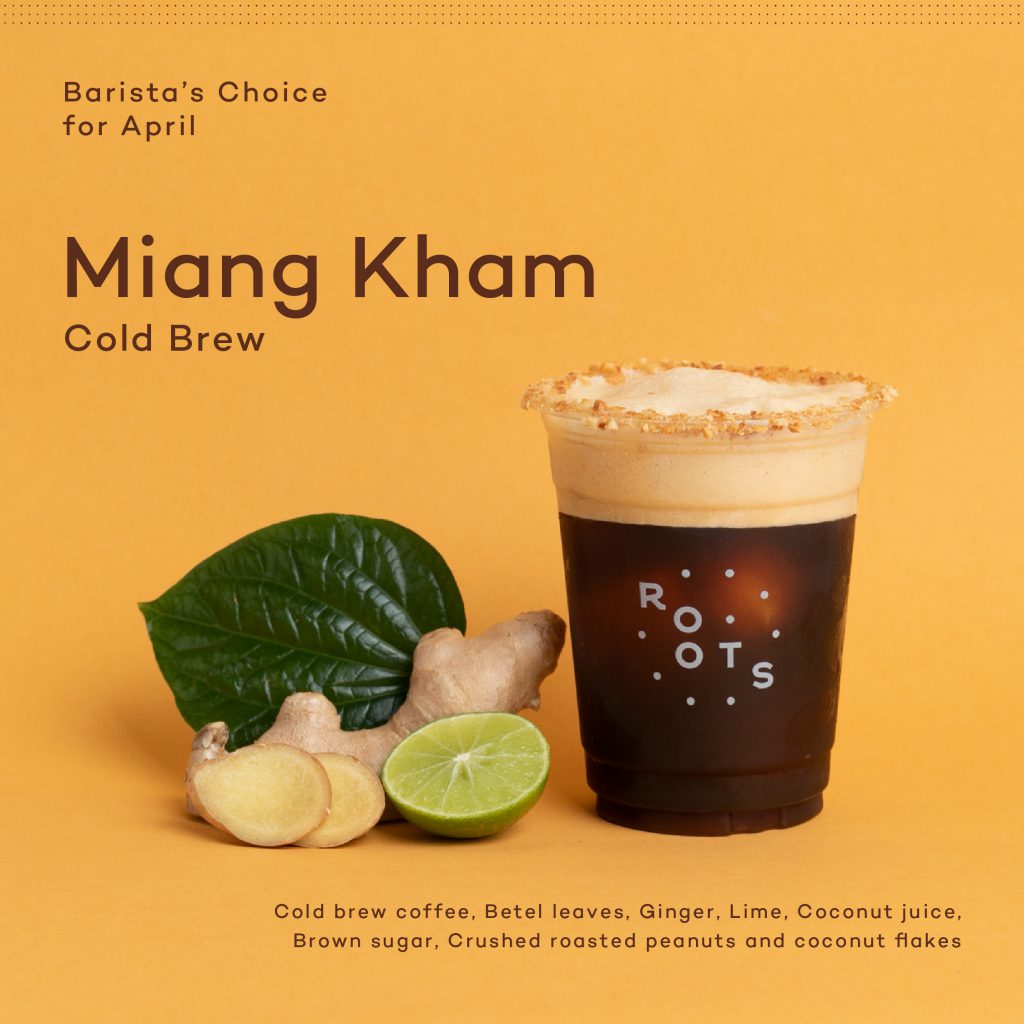 Freshen up your summer days with the Miang Kham Cold Brew by Barista Kook!
April in Thailand is known for its Songkran Festival, which is a time for families to get together. This Cold Brew coffee is influenced by Barista Kook's tradition of snacking on "Miang Kham" during the holidays, which inspired her to create a drink out of it!
Barista Kook turns Miang Kham into syrup by heating together coconut sugar and white sugar. She then adds in Miang Kham ingredients, ginger and betel leaves, for its herbal aroma. After infusing and filtering the syrup, she mixes it with cold brew coffee and fresh coconut water, balancing out the flavors! . The cup is rimmed with crushed roasted peanuts and coconut flakes, giving you a taste of the Miang Kham from the first sip. Try it now at Roots! Available until the end of April.