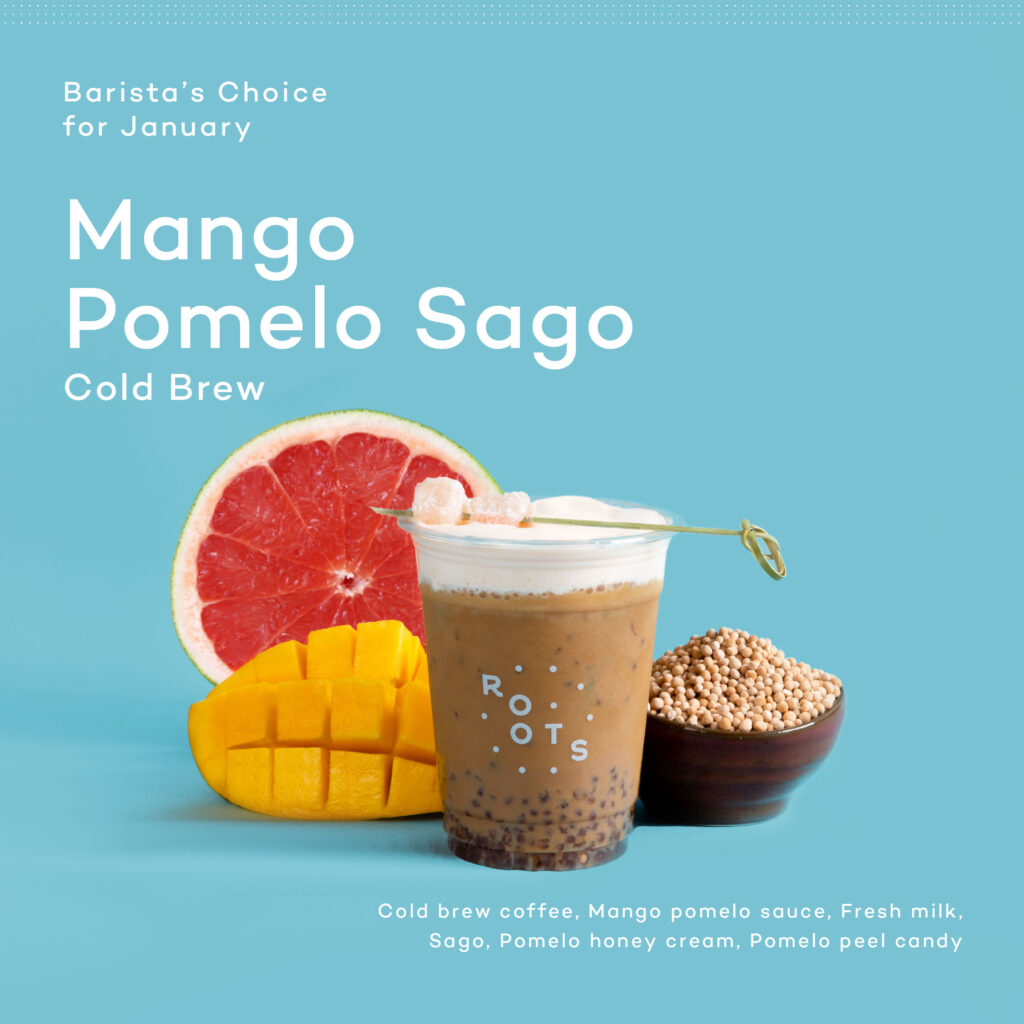 Welcome 2023 with fresh and fascinating flavors! Our Barista's Choice for January, the 'Mango Pomelo Cold Brew' by Baristas Waen and Nu features a variety of flavors and textures from local ingredients you'll fall in love with.
This drink is a combination of Cold Brew coffee and a newly created ingredient, Mango Pomelo Sauce with a delightful aroma, made from Mango Nam Dok Mai with a slight tartness from Tubtim Siam Pomelo. On top of the glass is silky smooth Pomelo Honey Cream and Pomelo Peel Candy, a scrumptious dessert made from Pomelo Peel. At the bottom of the glass you'll find a fun surprise: chewy and soft sago made from real sago!
The refreshing 'Mango Pomelo Cold Brew' is ready to be served at all branches of Roots! Available this January only.