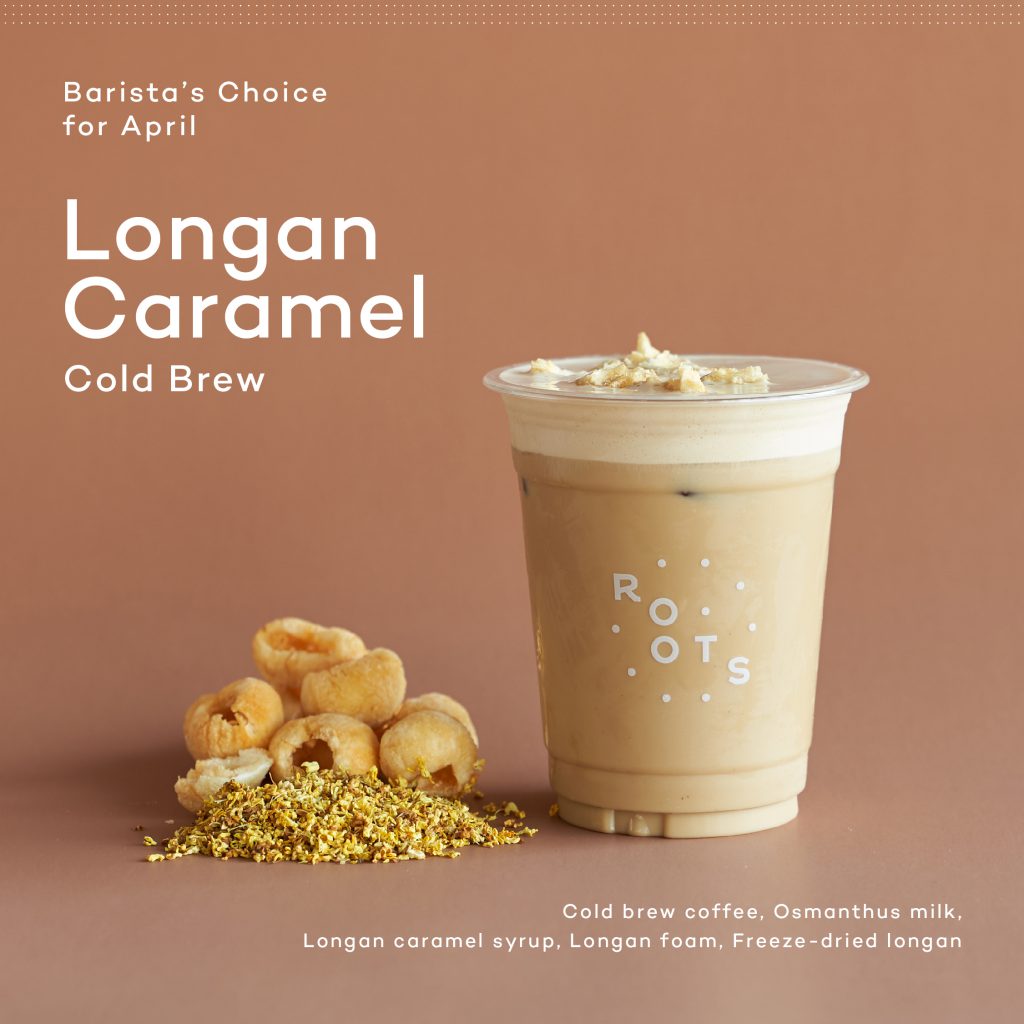 We're welcoming the month of April with Longan Caramel Cold Brew. A new coffee creation by Barista Neoy that's perfect for taming the heat during the hottest month of the year. This milk-based cold brew features ingredients with cooling and aromatic properties like longan and osmanthus – which is a beautiful flowering plant found in this part of the world.
To make the drink, Neoy makes a syrup out of dried longan and then mixes it with osmanthus milk that she also makes by infusing fresh milk with organic osmanthus flowers from Doi Mae Salong, Chiang Rai. By mixing all the components together with the cold brew coffee, you get a refreshing and aromatic drink that can be enjoyed any time of day. On top, Neoy adds a longan foam and crispy freeze-dried longan to give the drink a contrasting texture and another level complexity.
Come get a taste of Longan Caramel Cold Brew today! Available at Roots until the end of the month.