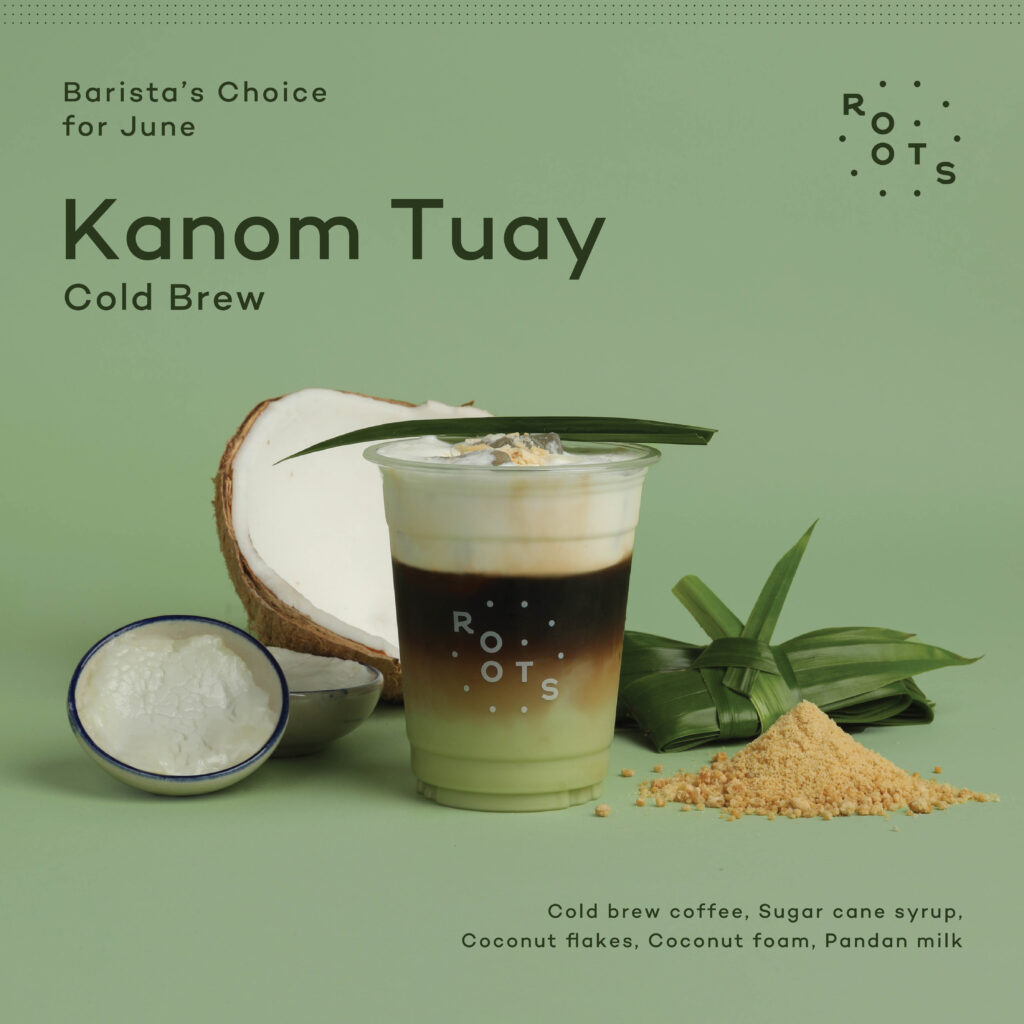 Meet the 'Kanom Tuay Cold Brew,' the Barista's Choice for the month of June! The creator of this drink, Barista Mint (Thitiwal Aroonrat), captures the sweet taste and aroma of pandan leaves which blends beautifully with Cold Brew Coffee.
Perfect for those who are just starting to drink coffee or who don't drink coffee very often because it's a milk-based coffee that's easy to drink. It's like sipping a cup of 'Kanom Tuay' dessert! This drink contains hand-simmered pandan milk, sugar cane syrup with a sweet and round flavor, and an intense cold brew coffee that adds dimension. On top is coconut milk foam, mimicking the first layer of the classic dessert, and toasted coconut garnish to add that satisfying texture and crunch!
How delicious is the Kanom Tuay Cold Brew? Come on over to Roots and try it out today at all branches throughout this June only.