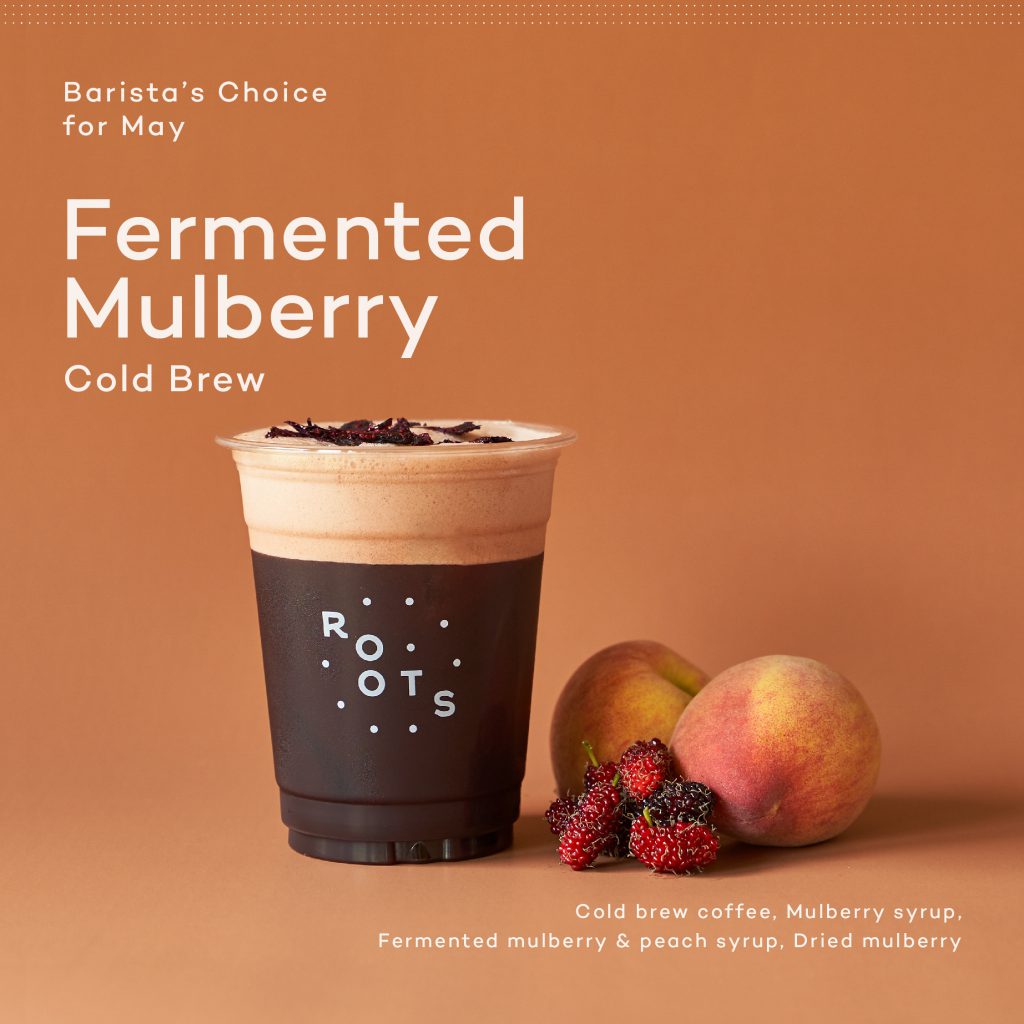 Say hello to Fermented Mulberry Cold Brew. Barista Jo was so inspired by the unique taste of P'Chatree's yeast fermented coffee that he wanted to experiment with yeast-fermented fruits and make an interesting drink from it.
Jo starts by making a fruity syrup by fermenting mulberries and peaches with water, yeast and palm sugar. He continues to add in the palm sugar for 3 days to get the ideal sweetness. The syrup has a subtle aroma of berries and peaches which he mixes with the cold brew. To lift the sour and sweet notes of the drink, he adds in a homemade mulberry syrup. He tops the drink off with dried mulberry for that extra, delicious crunch. This refreshing cold brew with a fruity and sour note is not to be missed!
Fermented Mulberry Cold Brew is available until the end of the month as a takeaway or delivery via Line Man, GrabFood and Get.