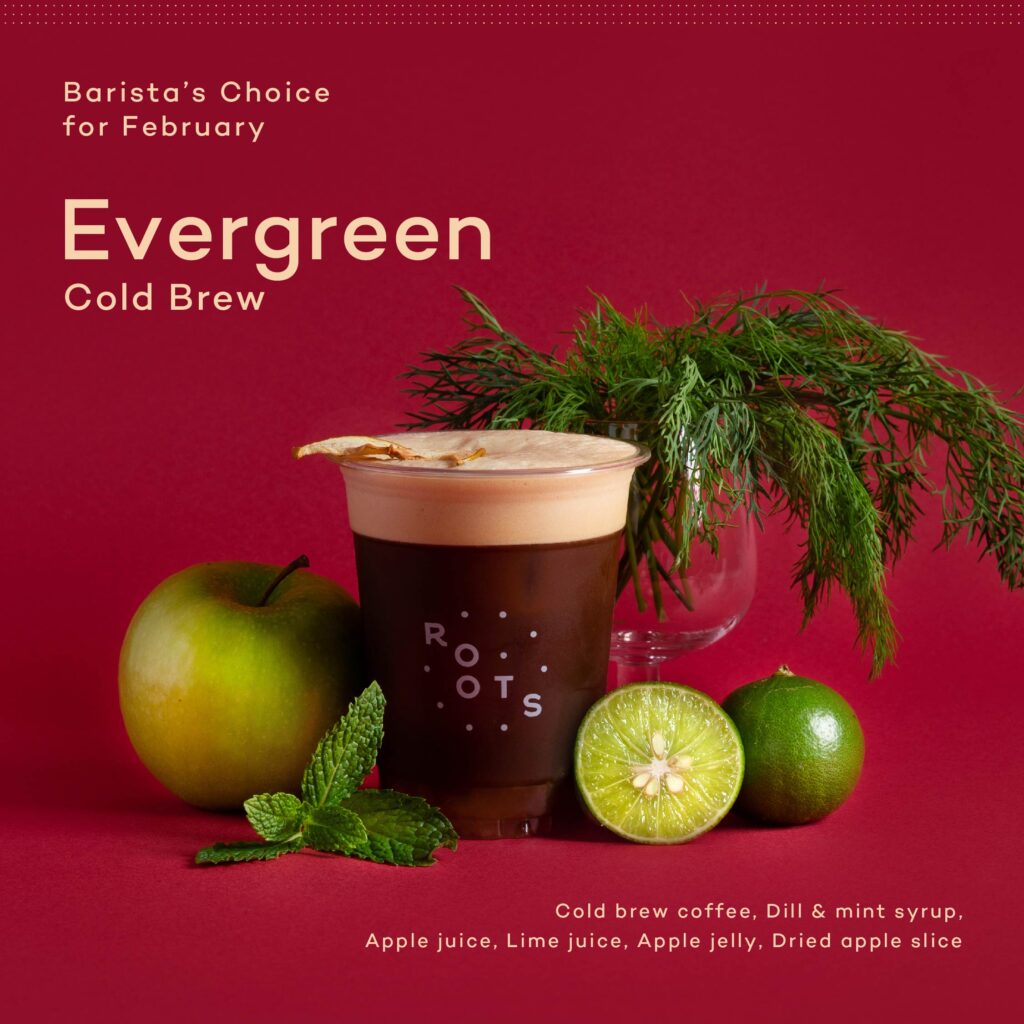 Reward your heart with something fresh & energizing this February with our Barista's Choice, the 'Evergreen Cold Brew' by Barista Golf. Sour, sweet, and full of love from green fruits that wonderfully complements the aroma of dill and mint!
This cup of coffee gets its lushness from 'Green Syrup,' which showcases the lovely aromas of dill and mint, while the apple juice and lemon juice add a slight tartness. This flavor combination balances the flavor of the Cold Brew Concentrate well. At the bottom, you'll be surprised to find some fun and yummy Apple Jelly!
Fall in love with the Evergreen Cold Brew this month at all Roots branches. Available this February only.