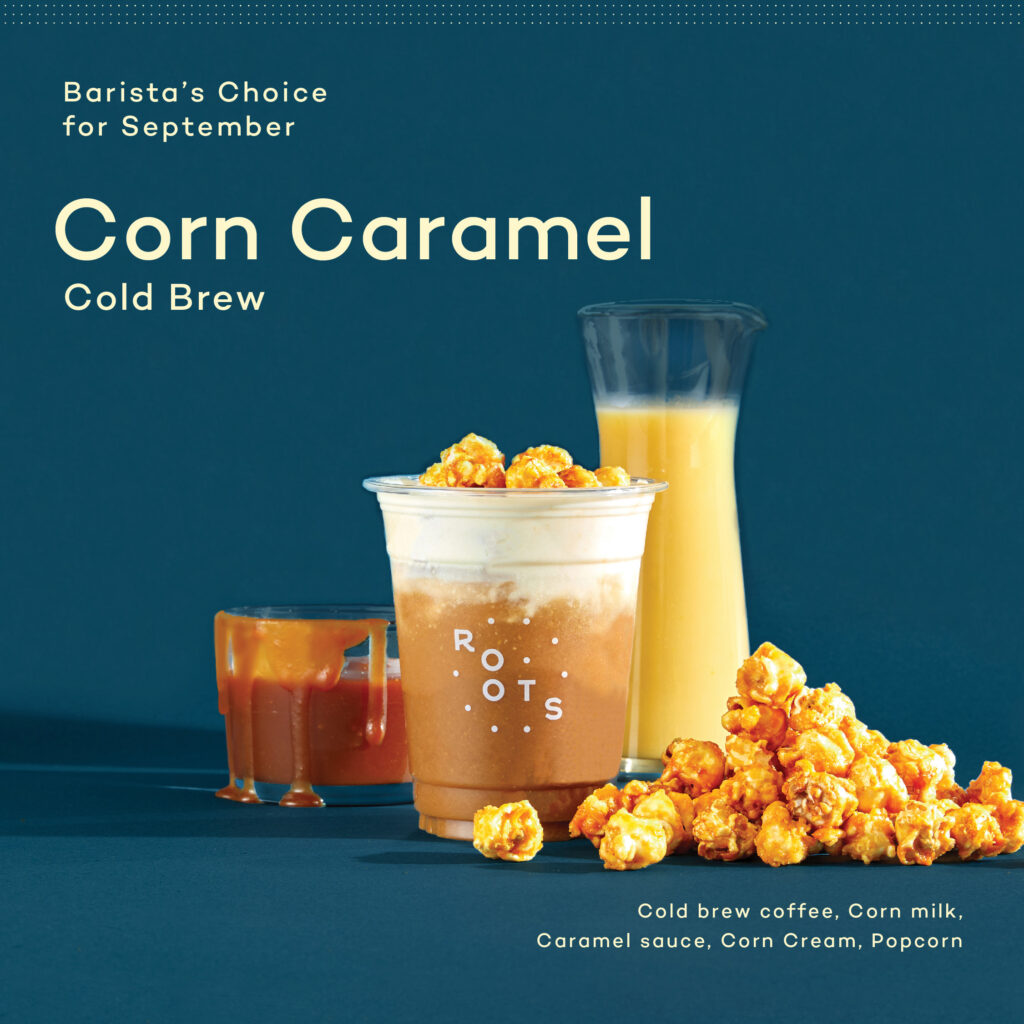 The inspiration for our September Barista's Choice: Corn Caramel Cold Brew, comes from a yummy snack that brings happiness to many – caramel popcorn! We invite you to visit us and taste this delicious drink throughout the month.
Barista Ice (Kannika Charoensuk), the creator of this drink, wanted to incorporate the fun of caramel popcorn into the glass. Whether it's through the corn milk that enhances the flavor of the popcorn, creamy and smooth corn cream, or non-dairy caramel sauce friendly for those with an allergy to cow's milk. The intense flavor of the Concentrated Cold Brew coffee balances the corn flavor perfectly well, and the drink is garnished with caramelized popcorn!
Barista Ice recommends scooping up the popcorn and putting it in your mouth, then taking a big sip of the cream then the cold brew. If you love popcorn, we're positive you're going to love this! Once again, the Corn Caramel Cold Brew is only available throughout September at all branches of Roots. See you there!