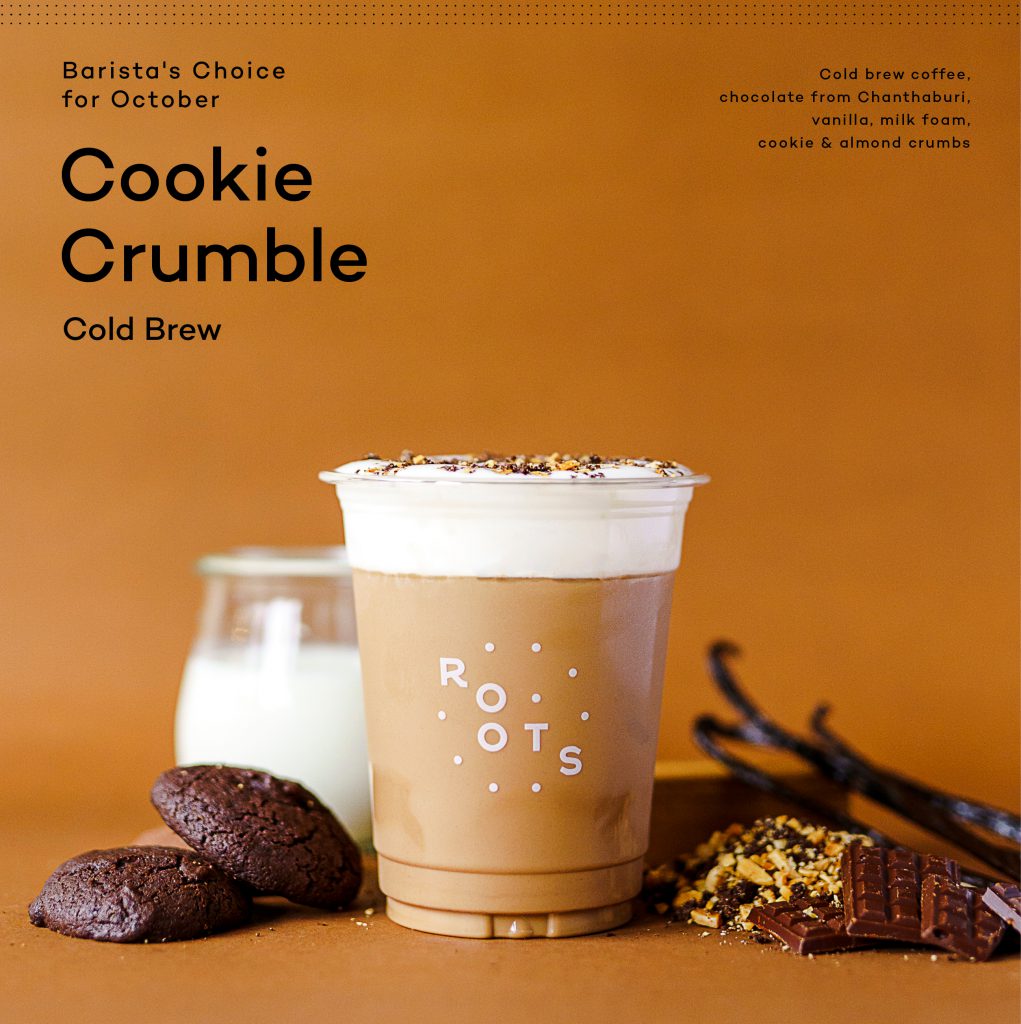 For this month's Barista choice, our barista Donutt – whose deep interest in the local chocolate movement that's currently a hit among the cafe scene of Bangkok – has inspired her to create the Cookie Crumble cold brew.
Few people know that Thailand is also home to many cocoa plantations, and since most of it gets exported, us locals never actually get to experience the taste of Thai chocolate. Donutt chose to use the chocolate from a local farm in Chantaburi to make a special sauce, she then mixes it with concentrated cold brew coffee. Upon reflection, she said that the combination of coffee and chocolate is familiar to a lot of people, seeing as how a lot of people may have started drinking mocha before they move on to other coffee beverages. As for the topping, Donutt and the bakery department joined hands to create a chocolate cookie that also uses the chocolate from Chantaburi. She crumbles the chocolate and toasted almonds, and sprinkles them on top of the milk foam.
Coffee, cookies, milk – what's not to love?!