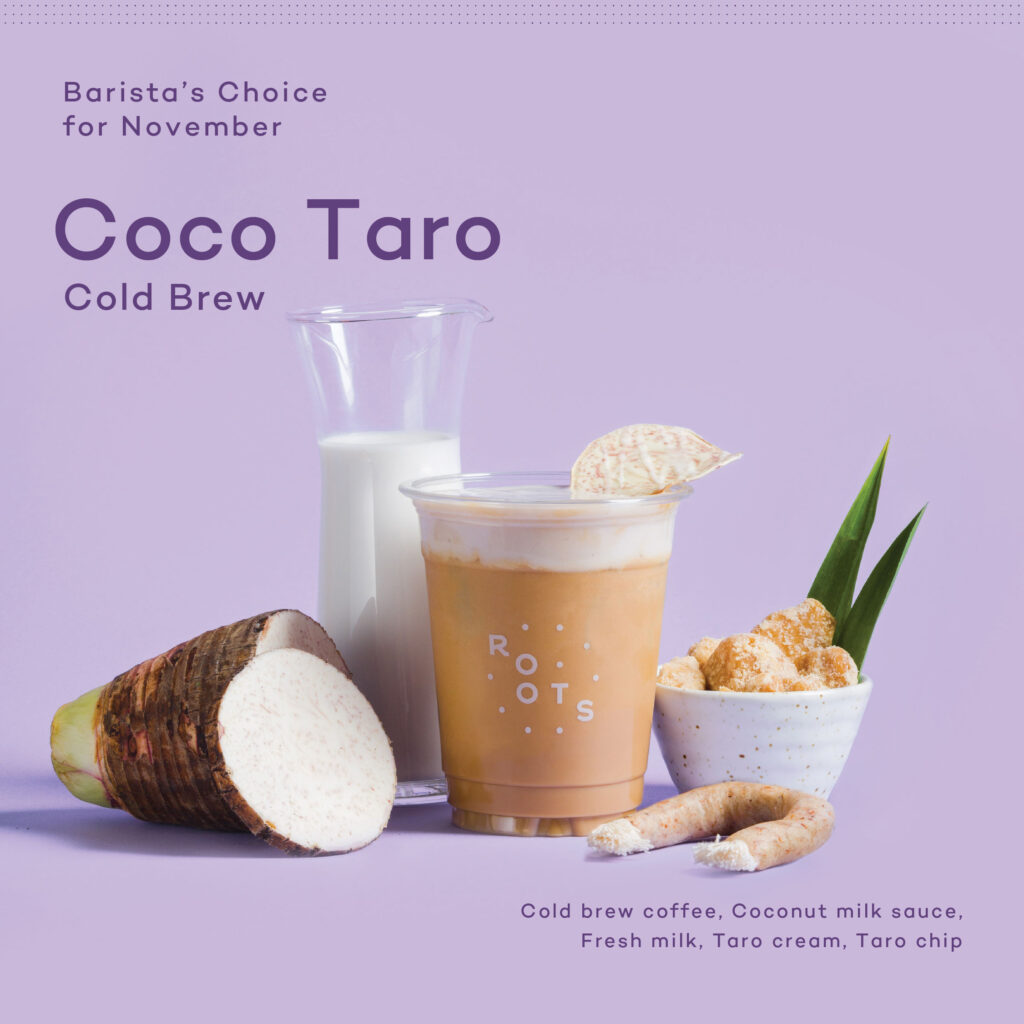 Introducing the tasty 'Coco Taro Cold Brew,' Barista's Choice for November by Barista Ut (Saranporn Suwan). This drink is meant to remind you of the desserts popular during merit-making days, such as Taro and Coconut Milk!
Every ingredient is smooth and velvety because Barista Ut created the recipe himself! Whether it's the coconut milk syrup infused with candle smoke and simmered with Mae Khlong coconut sugar or the concentrated taro syrup with its distinct aroma and intensity that, when coupled with Cold Brew coffee, creates a beautiful and distinct flavor not found anywhere else. The drink is topped with taro chips for everyone to munch on before drinking the coffee!
Taste the velvety smoothness of the 'Coco Taro Cold Brew' to welcome the cooler weather today at all Roots branches. Available throughout November only.