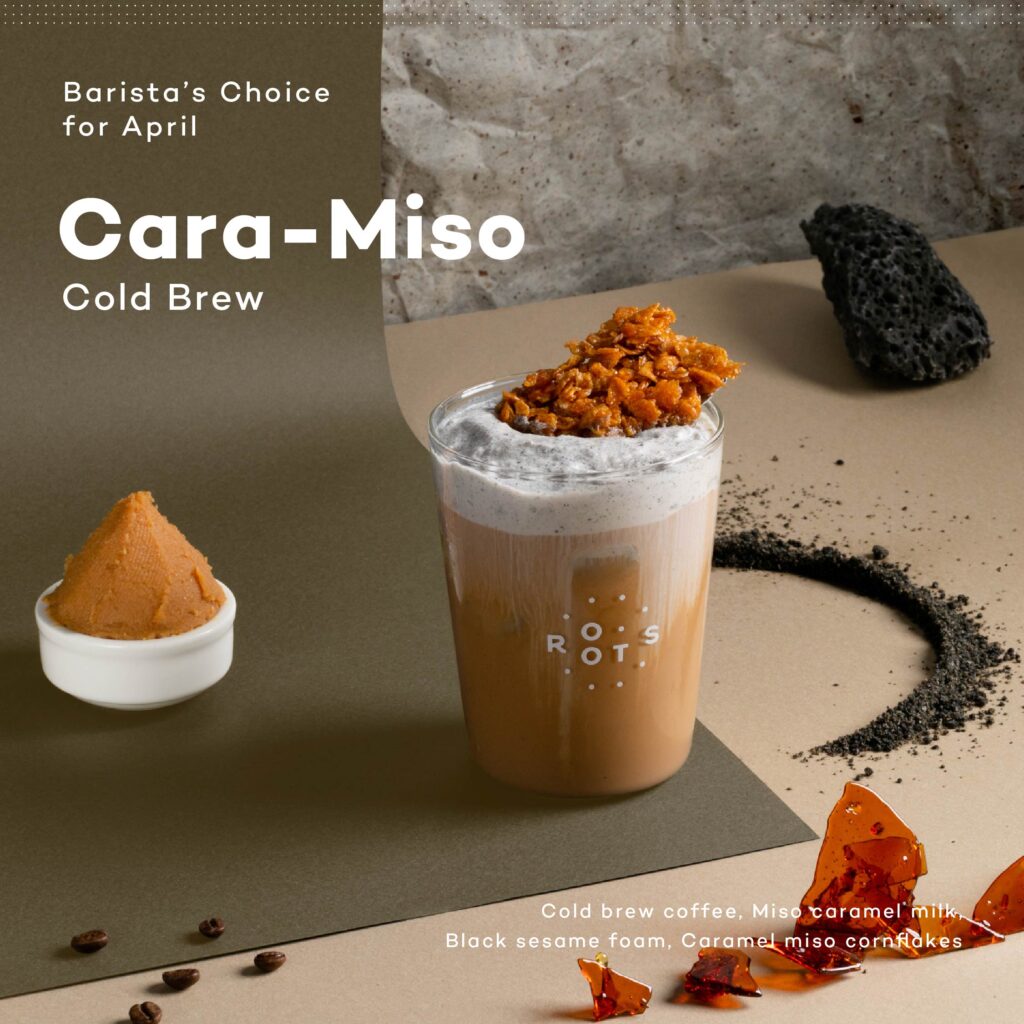 What if we took the characteristics often seen as imperfections in coffee, like burnt notes, a salty taste, or the Quaker flavor, and turned them into something deliciously unique? Imagine sipping on a cup of 'Perfect Imperfection' milk coffee that's full of flavor, unlike any other you've tried before.
Let's explore the unique flavors of our Barista's choice for April, the 'Cara-Miso Cold Brew.' Created by talented duo, Apimook Lablae (Milk) and Thanapon Khunmak (Pond), this cup showcases ingredients that celebrate imperfections. You'll taste the perfect combination of sweet and salty with a hint of burnt caramel miso flavor, complemented by the creamy texture of oat milk that gives a Quaker aroma. Topped with sesame foam and a crunchy 'Carmel Miso Cornflakes' garnish.
Experience the delicious taste of imperfections that go together with the 'Cara-Miso Cold Brew.' Available at all Roots branches until the end of April 2023.