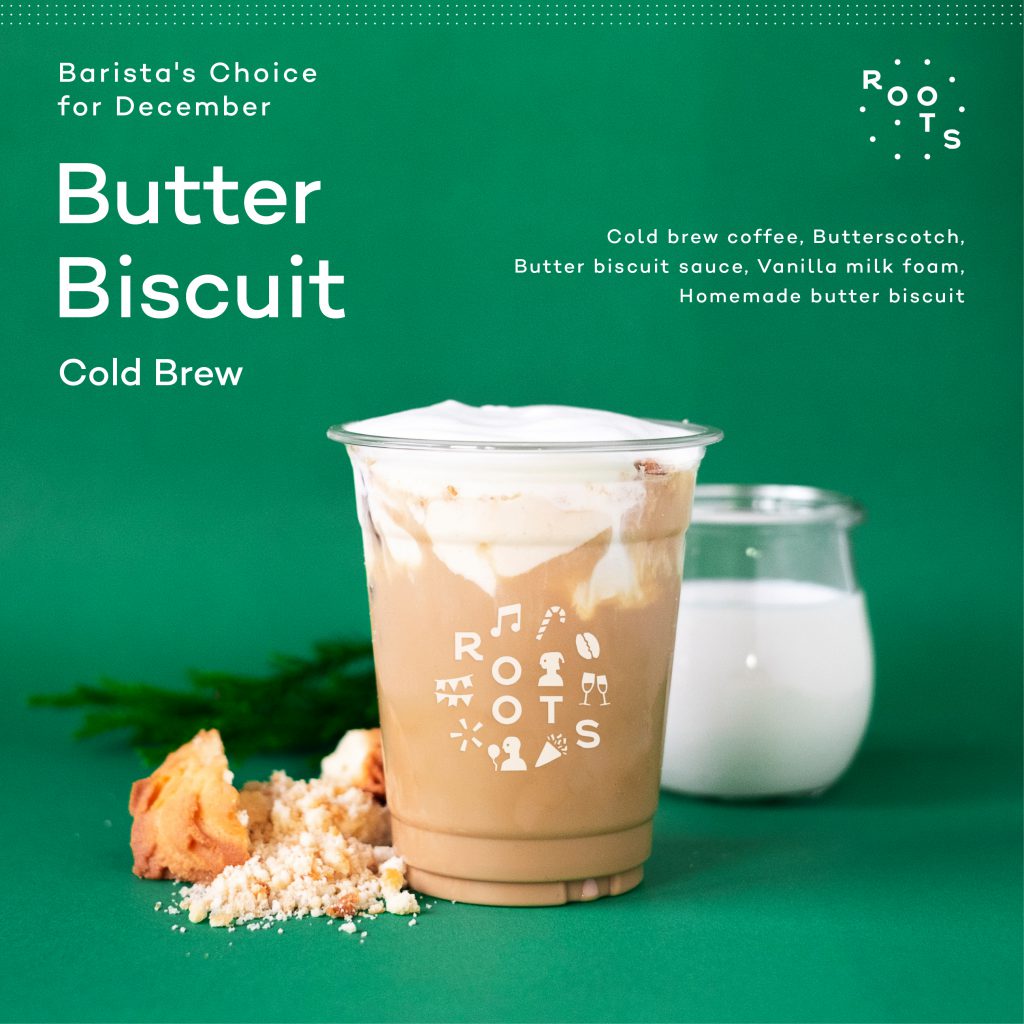 The holiday season brings much excitement, as well as many wonderful memories. For our barista Choey, it's all about a certain red box of butter biscuits, which families and friends often gift each other during this festive time. Taking inspiration from the comforting taste of these nostalgic treats, Choey has created the Butter Biscuit Cold Brew.
He begins with the butterscotch sauce, which he makes by heating up brown sugar and butter. Cold brew coffee and milk is then combined into the mixture, which then turns into a beautiful, light coffee that's aromatic and a little creamy. For the sauce, he mixes homemade butter biscuit with syrup and whipped cream. He then adds vanilla milk foam and extra buttery crumble on top for that extra touch of indulgence we feel is perfect for this time of year!
Try it now at Roots until the end of December.