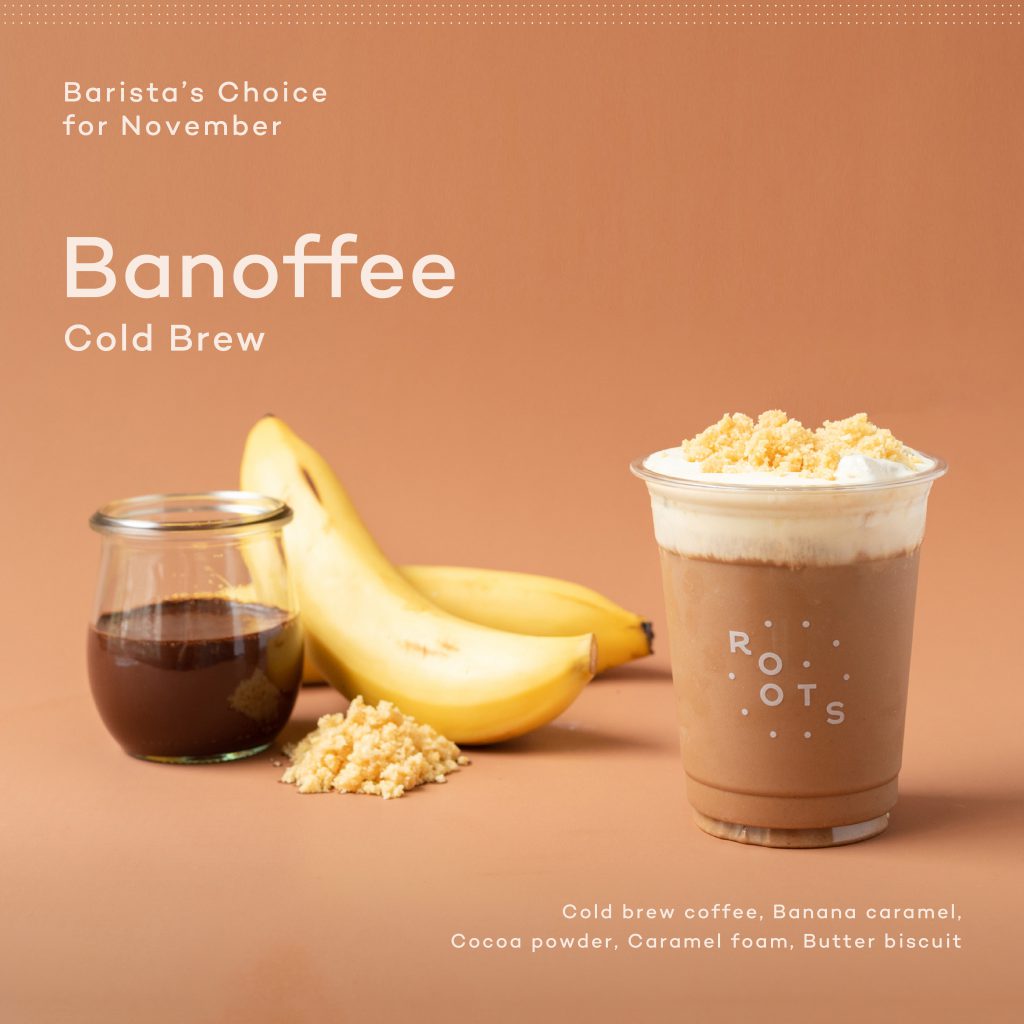 Say hello to November with the new barista's choice menu – Banoffee Cold Brew, inspired from the well-loved banoffee pie! 
Barista Lek combined her passion for baking and coffee in this menu by recreating banoffee ingredients in liquid form and mixing it with Concentrated Cold Brew coffee. This drink features cold brew coffee, banana caramel, cocoa powder with caramel foam and even a butter biscuit on top to make it complete! 
Banoffee Cold Brew is ready to serve at Roots. Available throughout this month.