The Route Less Traveled: How the 'Good from the Roots' project came to be and what was the intention behind it?
11.01.19
In early December, we hosted a screening at Roots at Sathon for a screening of our short film Good from the Roots, followed by an informal talk. If you've missed the event, don't worry because we've recapped some of our favorite moments for you right here. Read on!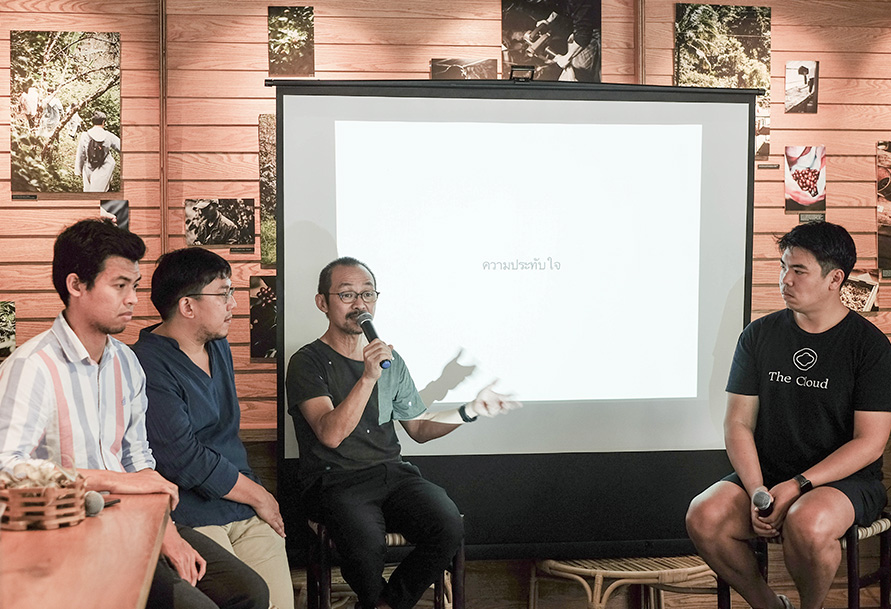 In early December, we hosted a screening at Roots at Sathon for a screening of our short film Good from the Roots, followed by an informal talk. We invited the film director 'Aoei' Winai Sattarujawongse, The Cloud lifestyle editor 'Mhee' Jiranarong Wongsoontorn, the co-founder of Beanspire Coffee 'Di' Fuadi Pitsuwan to join Korn Sanguankeaw, our head roaster and green buyer at this special gathering. Beautiful stories about coffee were shared, we enjoyed hearing all about what coffee means to each person in that room. If you've missed the event, don't worry because we've recapped some of our favorite moments for you right here. Read on!
Mr. Roots: What's your thought about Thai coffee?
Mhee: I used to think that many of the Thai coffee brands in the market were pretty similar. But now, having learnt more about it, and had the chance to visit coffee farms regularly, meeting the farmers and seeing the way the work, I really feel that Thai coffee tastes better than before.
Fuadi: Personally, Thai coffee means challenges. Whether it's a challenge to improve myself or improve the quality of the coffee until it is well-received in the international market. Although the progress is satisfying, there's still room for improvement.
Korn: If you asked me the very same question five years ago, honestly, I think I would have said that I didn't appreciate Thai coffee as much as I do now. I thought it was pretty much the same: they all tasted too green and too raw. But Fuadi was actually the first person who changed my point of view. Because of him, I got to taste various Thai coffee and found that many of them were beyond my expectation. That was when I started to believe that there's a real potential for Thai coffee.
Aoei: I don't have much experience with coffee. However, when I was working with others on this project and the more I hear about everyone's story, I quickly came to realize how important coffee is to people's lives, it is like breathing - it's keeps people alive. We often hear about Thai food and how integral it is to our culture, but I think if we can add a sense of nationalism in Thai coffee, we might be able to take Thai coffee further than Thai food.
Mr. Roots: How did Good from the Roots begin?
Korn: It has always been our intention to share our passion for coffee with people. But more than that, we wanted to show that there are many different aspects of good coffee. For some, good coffee is any coffee that attracts a high score; some sees the high prices as a baseline of what 'good' is; others may value the fairness in trade or the traceability factor more than anything else. We want the audience to ask themselves this question and discover their own answers through this short film.
Mr. Roots: As a film director, what are some of the difficulties you faced when working on Good from the Roots?
Aoei: After Korn connected us with the farmers, we began by getting to know each and every one of them. We were a bit worried because we had to film them on the first day we met and the first question we asked them was about their hopes. It wasn't an easy question to answer. But, in the end, I was genuinely moved by what they said. Even talking about it still touches my heart. So, under the circumstances that the final work could be anything, I had to make sure that film captured what we wanted to portray. And I think that was the most difficult part of it.
Mr. Roots: Were there any aspect of this project that impressed you
Aoei: Yes, lots. This project was an opportunity for me to meet the people that are behind the coffee, and learn more about them beyond what they do for a living. Coffee is obviously the source of their income, but there are so many more reasons for them to stick with this profession. For instance, Nui and Aoy want to set a good example for others in the same community. Fuadi believes in the idea that by starting farming at a young age, you have more time to create a more sustainable model for the whole system and your own career. Jaroon wants others to see that it's possible to build a good coffee processing mill. Oh and Joe are extreme passionate about the environment of Northern Thailand. There are so many beautiful stories just waiting to be told.

Mr. Roots: How did Good from the Roots change your perception of Thai coffee?
Mhee: Let me start by saying that the team at Roots doesn't just go there to tell the farmers how to improve their coffee production. They actually go there with some ideas in mind and ask the farmers if they want to test out these ideas together. Some ideas may work, some might not. But overall, it gives me some hope that Thai coffee will change for the better. After the trip up north, I definitely want to try more varieties of Thai coffee. I like switching between Thai and Ethiopian coffee as it allows me to see the connection of our local coffee and coffee from other countries. It also helps me realize that Thai coffee is able to compete with them!
Mr. Roots: As a coffee processor and exporter who has tried to improve Thai coffee for years, how do you see the future of Thai coffee?
Fuadi: If we talk about processing, I think Thai coffee will align itself with the global trend, which tends to be scientific. The current global trend is about finding how to control coffee flavors. I guess this trend will continue for another 10-20 years, then it will be probably go back to the natural side of things.
As for where it will be distributed to, I think Thai coffee will be available mostly in Thailand. My attempt to export Thai coffee is partly because I don't like when anyone looks down on our coffee. Therefore, I want Thai coffee to be available at top-notch roasters. Once the coffee is recognized at an international level, Thai people will favor it as well. So far, we are able to send Nui and Aoy's coffee to Flight and Hasbean. These two are among the best roasteries in the world.
Mr. Roots: As a roaster, what's your opinion?
Korn: Compared to five years ago, everything now is way better. So, I believe that five years from now, it's going improve even more, for sure. I think the most important factor is at the farm stage. Many farms that are good at this usually produce good coffee. But beyond that, they should be looking to achieve sustainability which will result in a longer lifespan of coffee trees and a more balanced ecosystem. Generations after generations of farmers can live on the farms but only a few are trying to improve the quality of Thai coffee. But, after this, I believe there will certainly be more people who will focus on sustainability even though it's not an easy mission at all.
Mr. Roots: Finally, what's your definition of good coffee?
Mhee: Good coffee is defined by my feeling towards each cup of coffee. The more I learn about coffee, the more expectations I have. However, I think good coffee is any coffee that I like. I usually drink three to four cups every day but there will be just one that I like the most. And I think that's what I would call a good cup of coffee.
Aoei: Good coffee for me is the one I make at home. I visit cafes fairly often but when I'm home, I try to make my coffee taste more consistent. I use the same coffee beans and the same method to get to know it better.
Korn: As a roaster I get to meet not only customers, but also the farmers and the processors. So for me, I think good coffee is any coffee that improves the quality of life of each and every person involved in the chain. For some, it's about having a higher income while some it's about more happiness and well-being. The key to the quality of life varies, depending on each person.
Fuadi: I'm answering this question as someone who works with the coffee from the start of the very start of the process. Good coffee is one that farmers are able to bring out its best potential from that particular variety in that particular area. Growing coffee trees at 1,000 meters above sea level isn't going to get you 87-88 points on the scoreboard. Under that condition, we might have to focus on other factors like processing. However, if the best score for it is 82-83 points under the circumstances, that's definitely a good coffee for me.
Watch Good from the Roots: click here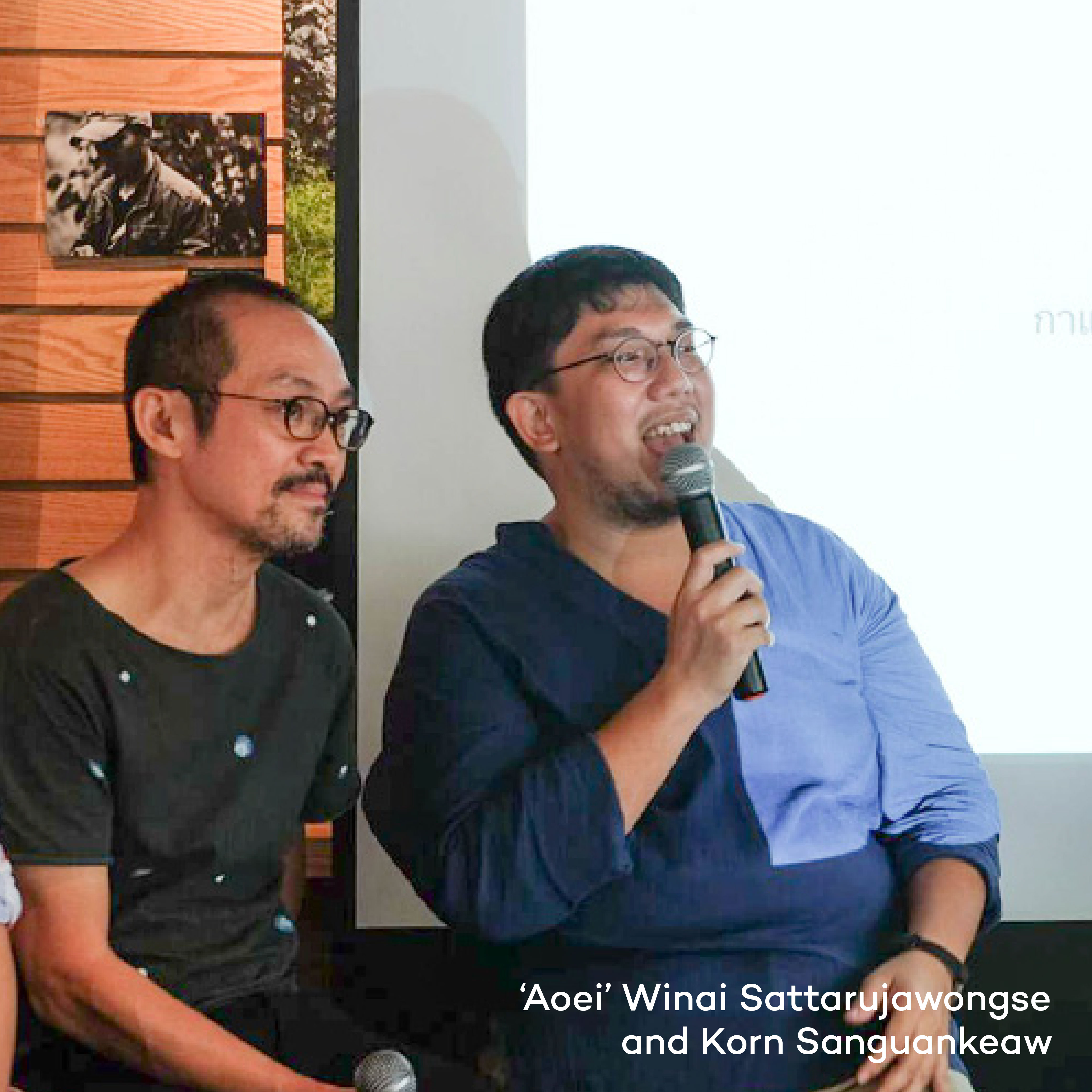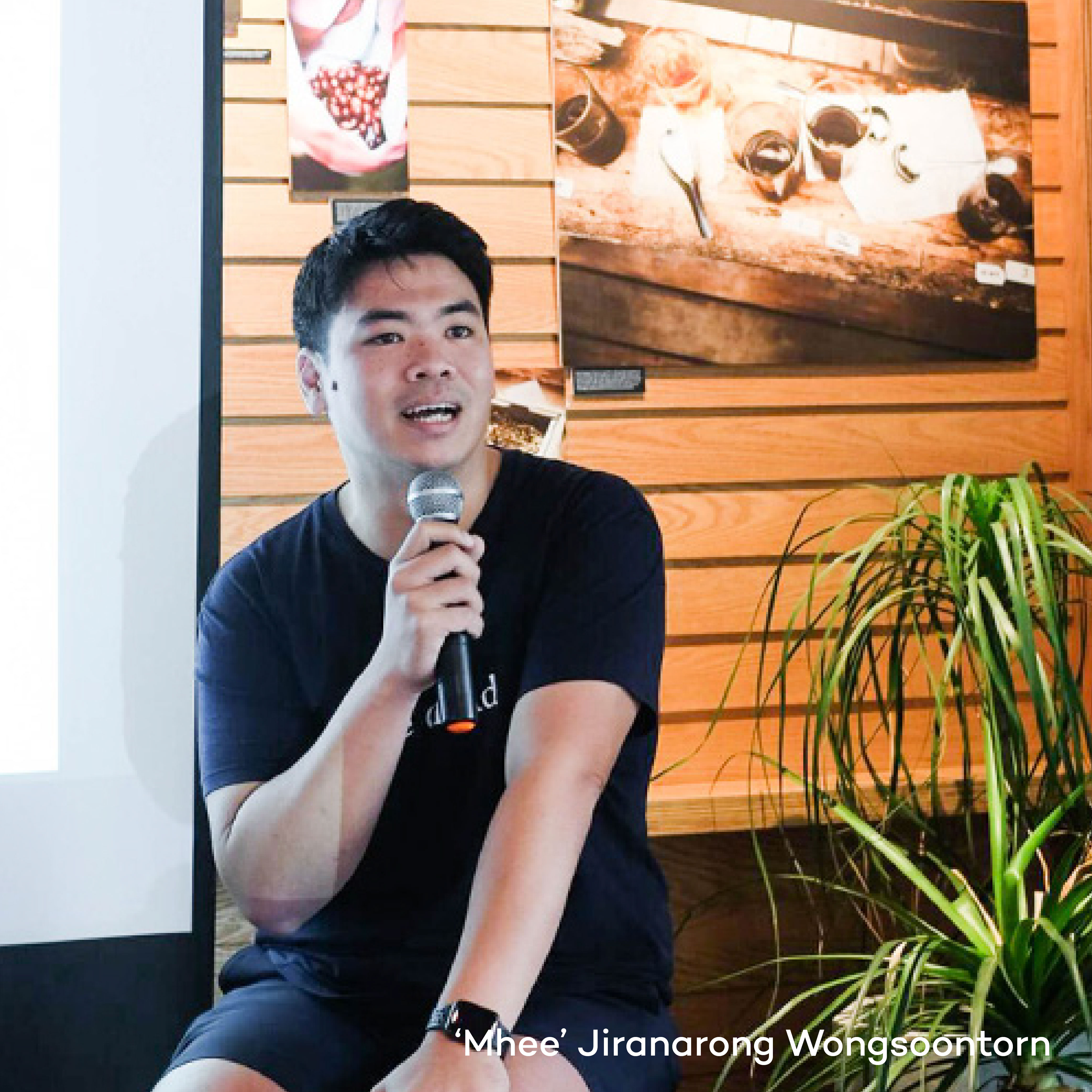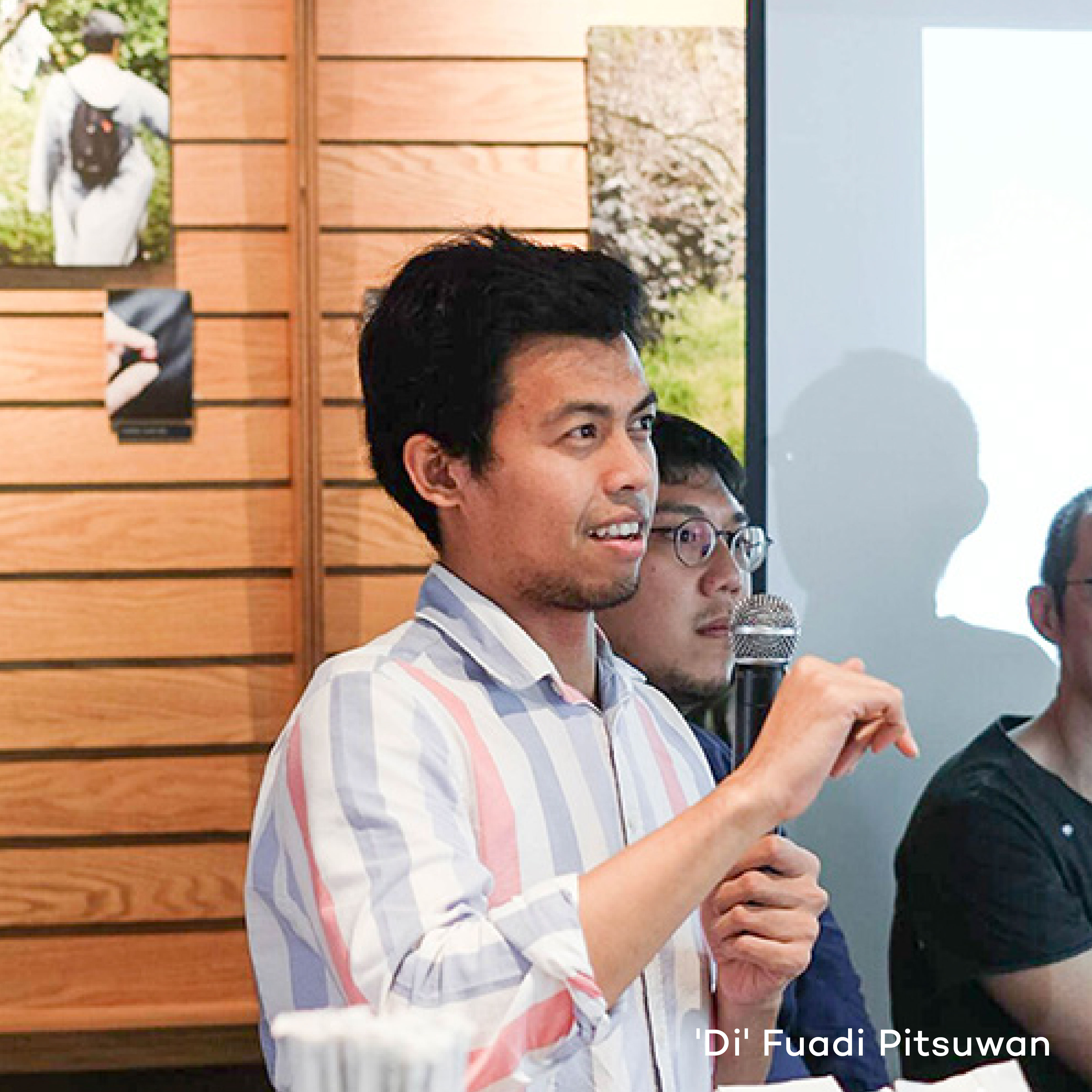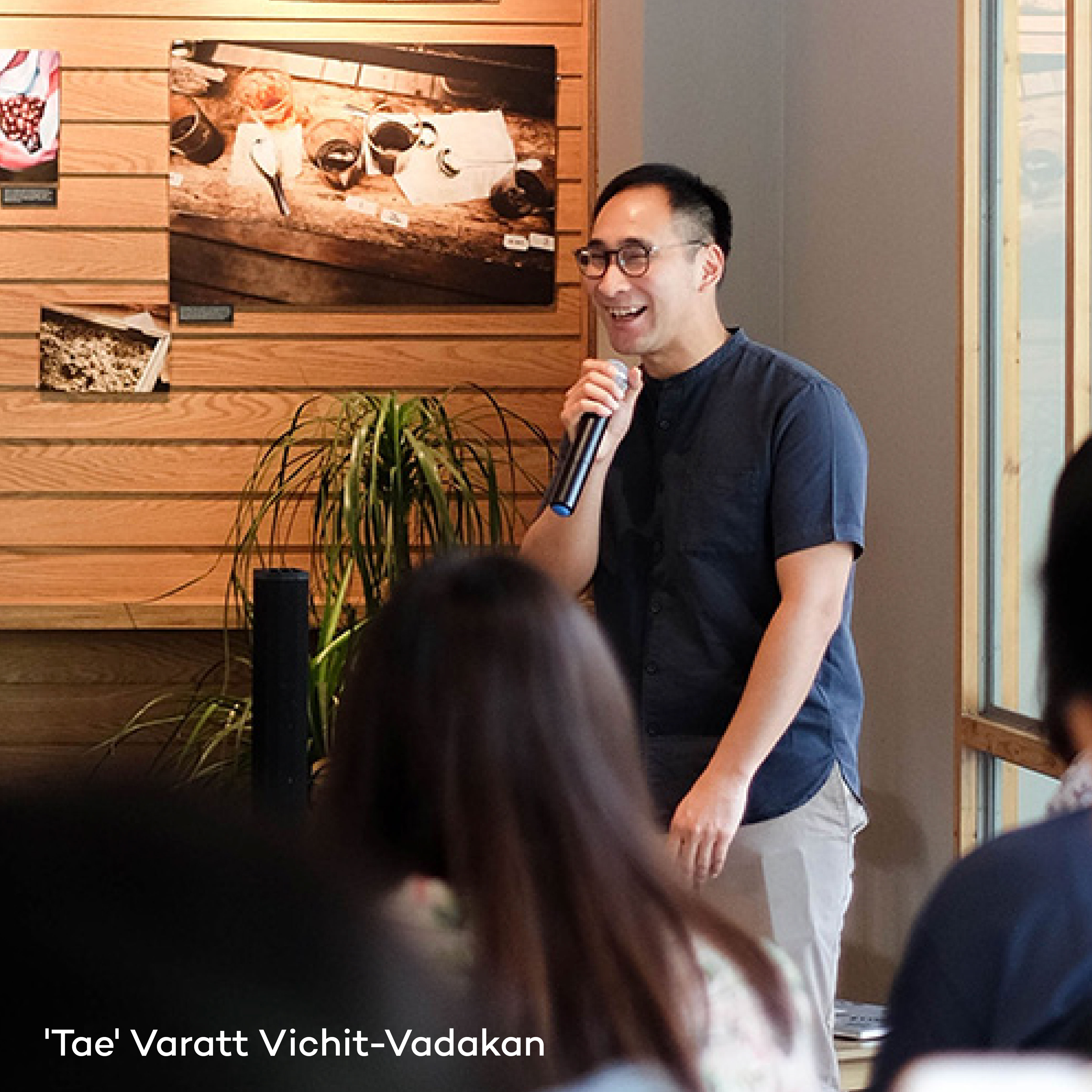 Previous




https://rootsbkk.com/journal/the-route-less-traveled-how-the-good-from-the-roots-project-came-to-be-and-what-was-the-intention-behind-it/

Next